Today we have yet another XBOX One improvement for you. What we're going to show you today is how to install the ultra popular PPSSPP emulator to your XBOX One. Doing the actual steps will take you no time at all if you already have the Dev Kit Mode dual boot method installed on your XBOX One. If not, don't worry, we have the easy steps for that too (don't be discouraged!). You also will need a computer. If you got that, continue on! Also, peep the tweet below from @Naha09 playing KH:BBS at full speed with beautiful graphical fidelity.
Kingdom hearts psp on Xbox one this way simple to do pic.twitter.com/FiTpoCa2no

— Naha09 (@Naha09) July 30, 2017
Step 1.)
As I mentioned before, your XBOX One needs to be able to load unsigned code. This is supported officially by Microsoft, so there are no legal worries about enabling it. If you're already rocking the Dev Kit Mode, continue onto step 2. If not, no worries, we already have an article that explains how to enable it. Click here if you still need to do those steps right quick.
Step 2.)
On your computer download the archive from here. Then you'll need to extract it and if done correctly, you'll have a file called ilc.appx for later.
Step 3.)
Head over to the XBOX One and load into the Dev Kit Mode accordingly.
Step 4.)
Once it's in Dev Kit Mode, head over to your settings.
Step 5.)
You'll see the menu as depicted below. Make certain that you have "Enable XBOX Device Portal" check marked. There is an optional feature on the screen as well that says "Require authentication to access XBOX Device Portal" and you can enable this so that you're the only one who can see it, but you'll have to create a name and password for it. It's up to you if you think anyone would even be looking for your XBOX device anyhow.
Step 6.)
Go back to your Home menu on the Dev Kit Mode. You'll see your XBOX One's IP address as well as the port number in the bottom right hand corner of the screen. Make note of it somehow.
Step 7.)
On your PC's web browser type in https:// and follow that with the whole IP address and port. So if the corner of your XBOX Dev Kit screen says 192.168.19.21:11223 you would type into your computer's web browser https://192.168.19.21:11223 (your number will not be this number, it is one that I entirely made up as an example).
Step 8.)
Your browser now may tell you that there is a Security Certificate that needs to be accepted or used, just accept it and move forward.
Step 9.)
Now you will see a screen that looks like this on your browser. Press the green "Add" button.
Step 10.)
This will now pop up a new screen as depicted below. Click the "Choose File" button.
Step 11.)
Search for the ilc.appx file that we extracted from the download earlier.  The good thing here is that this has zero dependencies so you can just click this one file and not worry about loading any other file.
Step 12.)
After the file is chosen, it will then transfer and install accordingly on your XBOX One.
Step 13.)
To be able to load games (that you have legally obtained) you simply drag and drop them to a USB device of your choosing and then plug it into one of the XBOX One's USB ports.
Step 14.)
To play full screen simply go into Settings of Dev Kit Mode, choose Display and Sound, then Video Output. Uncheck "Apps Can Add A Border".
Here is a known compatibility list. It will not continue to be updated, but feel free to post what games do and do not work in the comments below.
Games that are confirmed working –

Final Fantasy VII Crisis Core
Persona 3 Portable
Kingdom Hearts Birth by Sleep
Star Ocean Second Evolution
Super Robot
Mega Man Powered Up
Metal Slug xx
Crash of the Titans
Tekken 6 (With Frameskip to 1)
Lego Batman (With Frameskip to 1)
Metal Gear Solid Portable Ops,
Mega Man Maverick Hunter X
Tactics Ogre Let Us Cling Together,
Final Fantasy Tactics
hatsune miku project diva at 8x
Loco Roco
Little Big Planet
Ultimate Ghosts & Goblins
Toy Story 3
Bonberman
Metal Gear Acid
SoulCalibur: Broken Destiny
Metal Gear Solid: Peace Walker (some menus are invisible but it's still playable)
Fate/Unlimited Codes Portable
The Sims 2 Castaway
Fifa Street 2
Valkyria Chronicles 3 
Games that do not work –

Assassins Creed Bloodlines
Dissidia Final Fantasy & Dissidia 012 (Crashes when starting new game)
DBZ Shin Budakai I & DBZ Shin Budakai Another Road
Metal Slug Anthology
Monster Hunter Portable 3rd
Tales of the World Radiant Mythology
Gran Turismo
Jeanne Darc
Metal Slug Anthology
Obscure The Aftermath
Gangs Of London
MTX Mototrax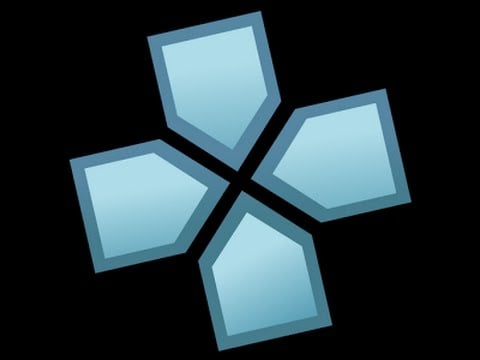 Stay tuned here on Hackinformer.com for all things XBOX One and follow us on Twitter
@Hackinformer
If you like the author, you can also follow him on Twitter
@V1RACY