The Microsoft XBOX press conference began at 2 PM PST/4PM CST and we witnessed the whole thing. Down below we have all major highlights and pictures from the press conference. And good news just right off the bat, Microsoft announced original XBOX games in the backwards compatibility program. This includes Crimson Skies as it was heavily requested. They promise that they'll look better and play better! Before we jump in, we also are scratching the itch of those of you who were unable to witness it live or streaming as it happened and want to simply watch it. We have the YouTube video at the bottom of the page just for you!
XBOX One X:
We all knew it was coming, now we know more. Like it's 6 teraflops (@1.172GHz ), 12 gigabytes GDDR5, 326GB/s of memory, and the true 4K rendering with 8 million pixels, HDR, Wide colors, 4k playback, etc. It's officially called XBOX One X and it will be valued at $499.99 with a release date of 11/07/2017. It will have the same form factor as the current XBOX One S, except it will be smaller and all black. All current XBOX One accessories and games work on it with LOADS of improvements. Lots of current games will be receiving updates to be able to take advantage of the XBOX One X.
Forza Motorsport 7:
They opened the gameplay of the whole even with showing off Forza 7 on the XBOX One X. It featured dynamic weather effect as well as featuring heat emanating off of the hot vehicles. It shows that your vehicle will shake and rattle if you push it too hard.  It also featured Formula One racing. It definitely seemed like an odd way to start off the show as they didn't focus too much on gameplay.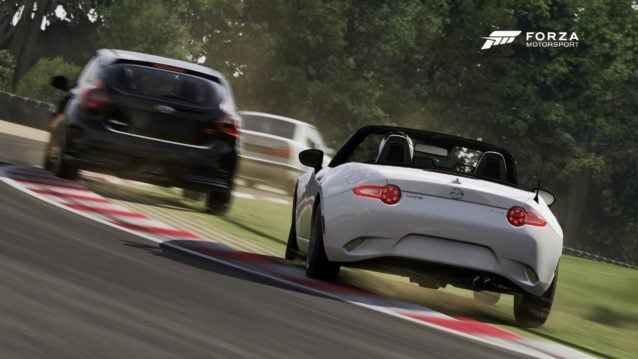 Anthem:
Like I said yesterday, it looks like a mix of Titanfall, Evolve, Halo, Horizon, and other sci-fi jungle games. Bioware's new game is big and open world. It changes all of the time and has unique characters.  It, of course, is running on the Frostbite engine. The gameplay trailer featured beautifully rendered faces, like beyond anything that exists in current games. The main character climbed into an exosuit type thing, not quite a mech. The exosuit is customizable in both how it plays and how it looks. There was applause when the character just took off and flew across the map and also swam limitlessly underwater. Your main character is either a female or you have a choice of gender at least. There is a minimal HUD so that your screen has more of the actual environment. As the game went on, it appeared a lot like Mass Effect. There were fantastical storms that apparently plays into the game and show how different the world is all over.  The game is coming in 2018.
Metro Exodus:
Called it! The gameplay showed tried and true aspects of the Metro franchise but didn't let us know until the end that it was a Metro game. But it looks Metro and plays like Metro with so many weapons and ammo to find all while fighting beasts that have been altered due to the chemicals. But this time in beautiful 4K on XBOX One X.
Deep Rock Galactic:
XBOX One X exclusive. There's shooting, mining, monsters, and beards on Dwarves!  Soundtrack sounded great too, a must buy, I'm certain. Especially because it has 4K and HDR.
Assassin's Creed Origins:
Ubisoft is back with a new Assassin's Creed after a couple year hiatus. We have a much older setting this time, Ancient Egypt.  They showed off gameplay of horse riding, but there is also camelback. You can use your pet falcon to be like a drone for you to see higher up locations. You can still traverse the environment like an Assassin, but this time there is less technology to choose from and more bows and arrows of varying types, all upgradeable. There are of course more weapons and such, but that will come as it gets closer to launch. You can pull off moves of disarming, fighting, and creeping stealthily as normal, but it's clearly more smooth in this game.
PlayerUnkown's Battlegrounds:
It will be an XBOX One exclusive (in terms of consoles since it's been on PC) and will ship with XBOX One X enhancements as well (this means 4K and HDR).  They wanted the ultimate battle royale and this game seems to have it in spades. You can use vehicles in giant landscapes or in an entire town. This also covers water and underground locations. Oh and there's guns, weapons, character customizations…and a frying pan.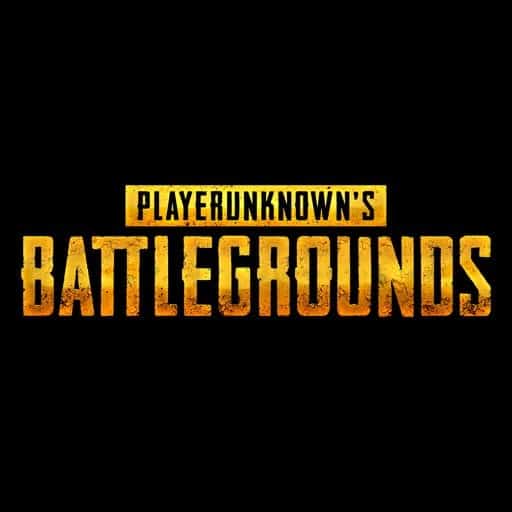 State of Decay 2:
A zombie game for the 4K generation. There's single player, teamwork, smashing zombies with a truck and a bevvy of weapons. There is a zombie health kit if you're bitten, there is violent animations, a township system where you work and do your part. And the zombies all vary in size including one that apparently can one hit kill you and is apparently a boss or a plot device. Time will tell and that time will be Spring 2018.
The Darwin Project:
Also an XBOX One exclusive. It looks like Overwatch and games of the like. It even looks cartooney in essence.  It was a short lived trailer, but still looked intriguing.
Minecraft for XBOX One X:
Multiserver support. Yes, that means you can play across all games on all online platforms. All DLCs and skins, worlds, everything ever created. This means mobile, VR, Windows 10 and all consoles. Also, the game will receive a 4K update on the XBOX family. Additionally, Minecraft received an overhauled look to have great textures and dynamic lighting and weather effects as well as sunlight rising and setting and affecting the game more heavily.
Dragonball Fighter Z:
This game is XBOX One X enhanced, but still runs beautifully on XBOX One X. Features 3 on 3 fighting and looks just like the cartoon. Level up and train your characters and there are most likely going to be a lot of them in the end package. Coming early 2018.
Black Desert:
This game is XBOX One X enhanced, and obviously so, but I believe it is already out on PC if my knowledge is right. It's gorgeous beyond all reason. It looks like Final Fantasy of old mixed with newer games like For Honor. It has phenomenal detail on faces, clothes, just everything. The gameplay will that of an MMORPG like it is. Coming early 2018.
The Last Night:
Fully 3D 8 bit game, similar to Olli Olli, but more dimensional. It seems to be a futuristic sci-fi game that features heavy neons and deep blacks. Beautiful looking night time game. It looks like a film noir mixed with Total Recall with so, so many neon lights.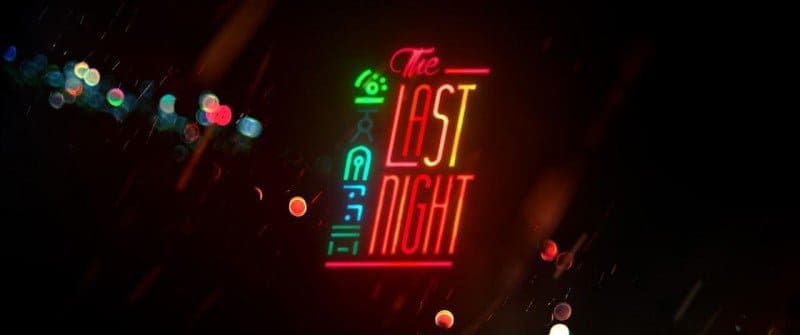 The Artful Escape:
This was a Kickstarter funded project. Lots of beautiful colors in this new game (it looks like a rhythm game, but probably isn't) for the XBOX One. It was a pretty vague trailer, but it does have trippy visuals and from what I gather an intense soundtrack. Apparently, it's coming whenever it's "damn ready".
Code Vein:
This game is so similar looking to Eternal Sonata, but it has darker tones and seems to be faster paced. Loads of fantastical monsters that vary (they aren't just palette swaps). In tried and true Japanese fashion the costumes and characters look so bold and colorful. Coming 2018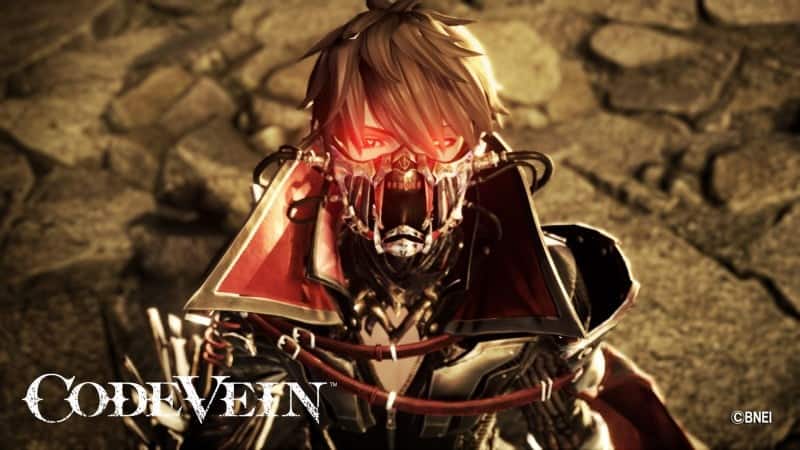 Sea of Thieves:
Sea of Thieves got gameplay footage. It already looks better than when they showed it last year. It's a team-based game where one person may be swabbing the deck, someone else hoisting the sails. But also underwater swimming for booty. Everyone experiences the game differently. Yes, of course, there are sharks, stop asking bro. There is also bad weather on the open seas which will affect the sailing aspect. There is clearly has treasure maps that you follow to islands and fight off bad guys that just want what you got. They showed off mystical creatures and skeletons coming to life to stop you. Getting off an island quickly is easy too as you can leave a friend on board as the getaway driver. It's also chock full of islands and cannonball battles for loads of fun overall. It will be coming early 2018.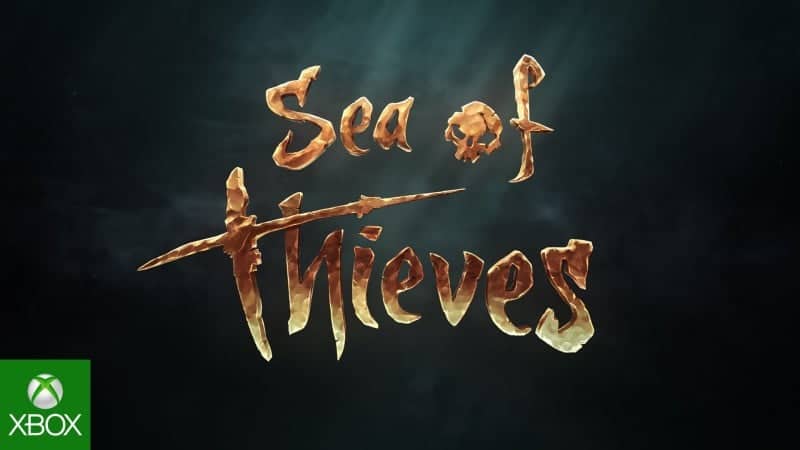 Tacoma:
This appears to be day to day life on a spaceship, but that can't be all that the game is. Unfortunately, no gameplay was shown. Coming August 2nd.
Super Lucky's Tale:
A fox chasing a butterfly and a big, angry flower in an opening CGI sequence. Then it lead into a gameplay trailer of the fox in a beautifully colored environment with fun characters and cute worms and stinky onions and bad villains! This fox runs on all fours, a very different aspect for platforming characters but allows him to climb walls and jump further and dig underground. This used to be only an Oculus game on PC, now coming to XBOX One on November 7th.
Cuphead:
Coming September 29th! It was short lived in the trailer aspect but it's because we've seen it for 3 years now. It's been a long time coming!
Crackdown 3:
They showed off a trailer of Terry Crews dressed in the police gear from the game. He mentioned the truly destructive city. It is an XBOX One and Windows 1o exclusive. The gameplay seems to be more well rounded than what they showed last year. Lots of weapons, vehicles, building types, villains as well as features that you as the cop has at your disposal. 4 characters to choose from, hopefully that means 4 player co-op.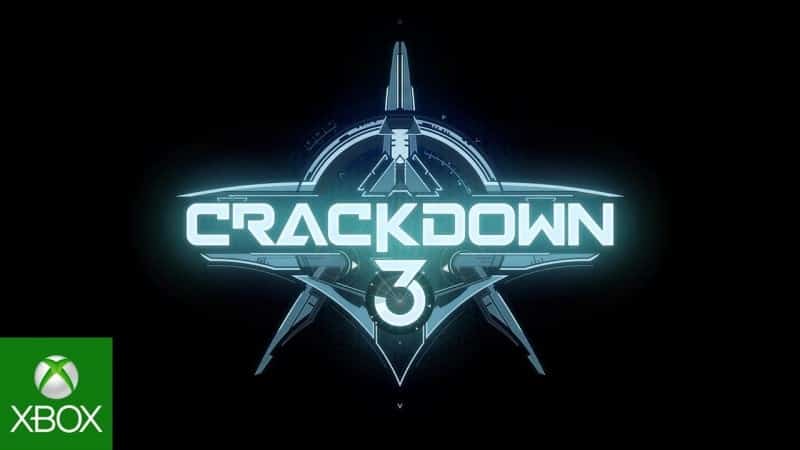 Ashen:
This game is like nothing I've seen before. Stylized graphics, the characters do not have faces. It seems as though it plays similar to the Diablo series while it looks like the same time period as Fable. It will be on Windows 10 and XBOX One.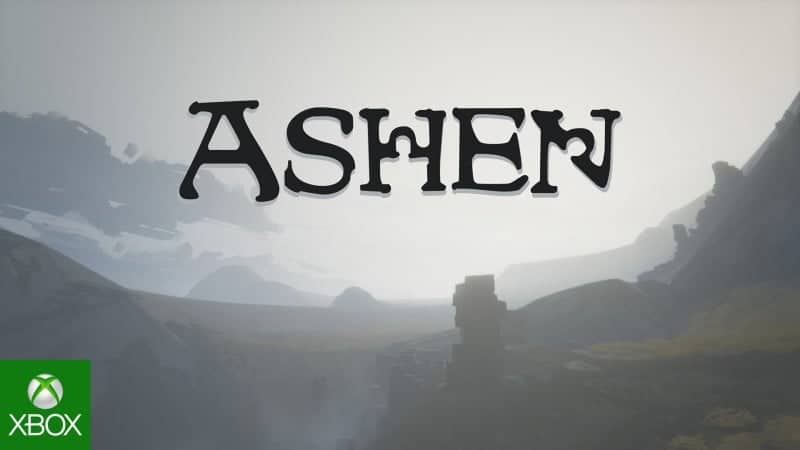 Life is Strange-Before the Storm:
The game made it's world premiere here on the XBOX stage. It seems to play and touch on the same feelings and emotions as the first game while introducing new character. And oh yeah, the style and look are encapsulating as well. Episode one of the game coming August 31st.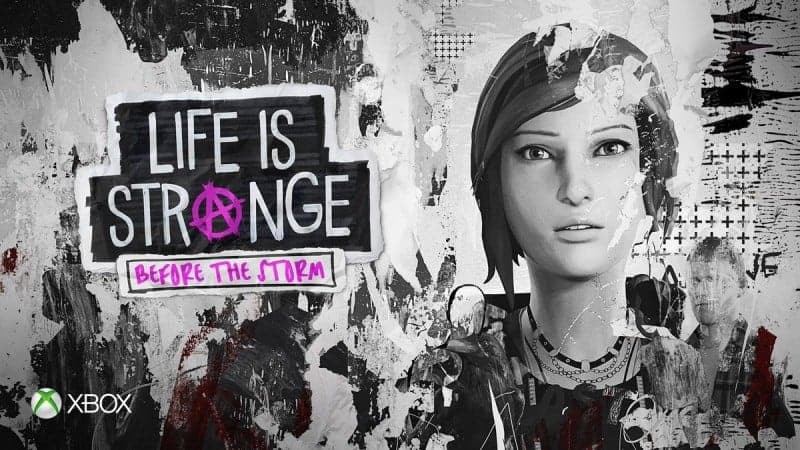 Middle-Earth Shadow of War:
New gameplay was shown and in it you get the same gameplay as Shadow of Mordor, but a deeper Nemesis system than the last game in the series. It showed Orc fighting and how intense it can be until he took over the Orc's mind and made him one of his soldiers. Not just useful for fighting, but also for information and the individual Orc's abilities. It is expanded to new areas of Mordor. There are 7 new Orc tribes in the game all of which are at your disposal if you choose not to kill them first.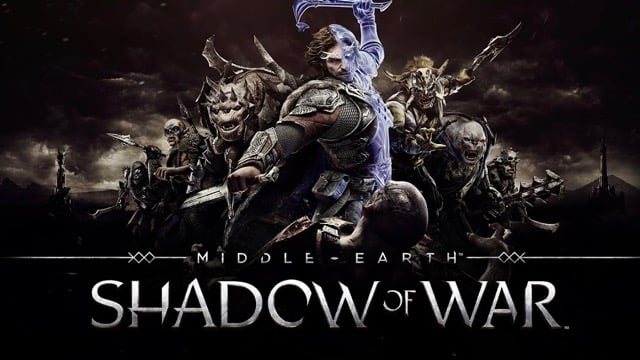 Ori and the Will of the Wisps:
Intensely gorgeous worlds with mystical creatures and jungles galore riddled with spiders. Nighttime effects with definitely dynamic weather. It is a game that features animals as characters but is a story borne out of a death, the necessary evil. The game looks better than the current game, unfortunately, we did not see any gameplay, just the look and feel of the game.
And here is the Youtube video as promised for the XBOX coverage at E3 2017.
Keep with us as we'll have the Bethesda highlights later on this evening!
And stay tuned here on Hackinformer.com for all things E3 and follow us @Hackinformer