Hey gamers, EA just dropped some serious awesomeness (yes, that's a word). I want you to of course watch it on your own, so we've linked the YouTube video of the entire press conference and live EA footage from all of E3 at the bottom of the page. However, if you're just wanting to simply know the major points, no problem, read on.
Star Wars Battlefront II:
You play as the Empire in this new story line! You play across all movie eras thus far. From what I could gather from the trailer it also connects directly to the last Battlefront game. Additionally, we already know that we'll get space battles and get to play it about 3 weeks before the next movie. But again, that's everything that we already know, the EA press conference gave us some more info on the game. They stressed a whole half an hour of Battlefront II. They wanted everyone to see that every single woe that existed in the previous game has been addressed and fixed. We got to watch several minutes of multiplayer action. They also showed off the new class system. The story line will take place before A New Hope, being an original story instead of playing a movie story again. The game has 3 times the content as well couch co-op. We're talking more characters, more levels, more weapons.  All characters have upgradable abilities and weapons. They played multiplayer live instead of just showing us some prerecorded gameplay. The gameplay was the map Battle on Theed. They showed a 20 on 20 battle. John Boyega also made an appearance and announced Finn and Captain Phasma as well as the new planet on The Last Jedi as part of the first chunk of FREE Season Pass content. All parts of the Seasons will be free and themed. One theme even being ALL The Last Jedi pack a while after the movie has been out making it cover all known movies. Graphically it looks about the same as the previous game, but nevertheless, this is the game they should've made a few years back.
Need for Speed-Payback:
Return of the pause button! The last one was missing that mainly because you had to be always online, but this time, you get it and it doesn't drop you out of the game. It's set in a Vegas type setting, they also have said that cop chases are back in this game as well as 'Highway Heists', very Fast and Furious style. The graphics were simply amazing. You can tell that they vastly improved on the already buttery graphics of last game. It was the first real game of the conference that got legitimate applause. It was just better all over than the last game.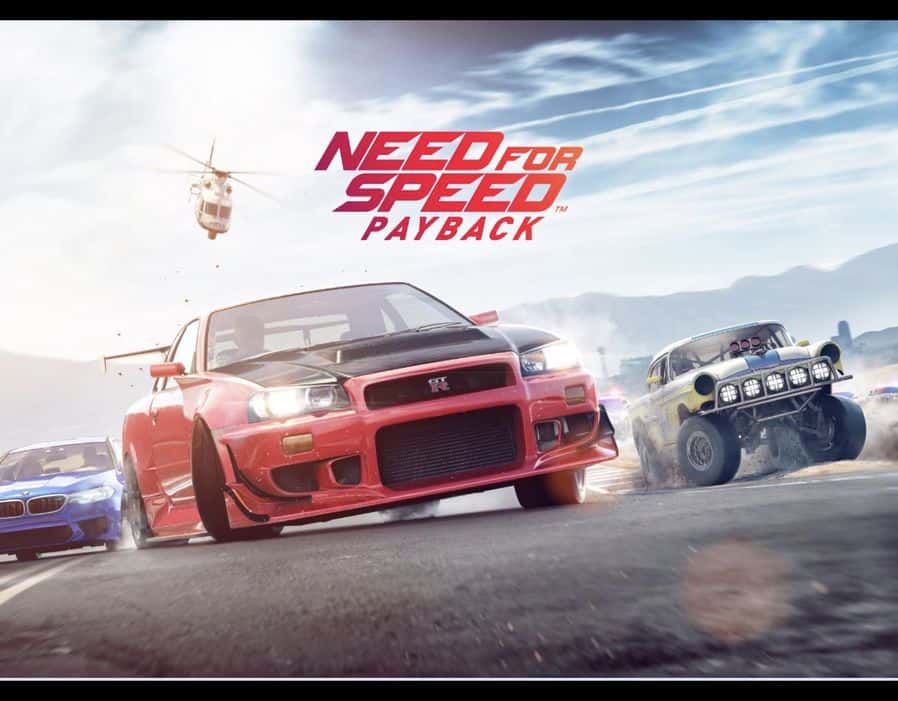 FIFA 18:
FIFA 2018 will be made once again using the Frostbite engine. The story will continue with Alex Hunter began in FIFA 17. And…that's basically it that all we know. They did not mention FIFA 18 for the Switch iteration, it will have features that FIFA 2018 on other consoles does not have. But the downside of the whole thing is that it will be missing flagship features that FIFA 2018 will have, such as it will not be made using the tried and true Frostbite Engine and no Journey Mode.
Madden 18:
They opened the whole conference with a drum line and then a trailer for Madden 2018, featuring a story mode called Long Shot. This is all that they did about Madden 18…seriously. They did show off some still shots of Madden for Scorpio and they did look good, but this was to pimp out Scorpio more than it was Madden.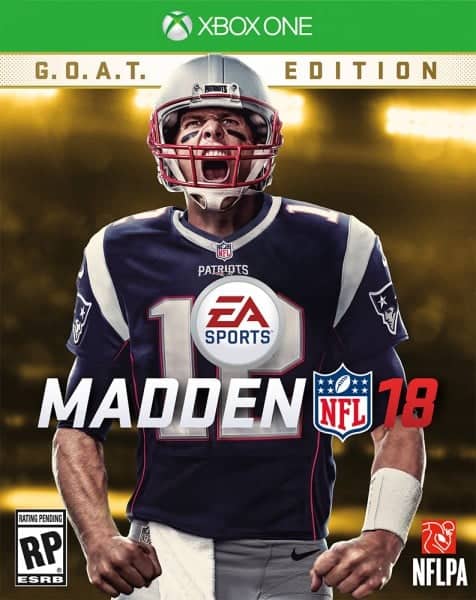 Battlefield 1:
This is a game that has already been out for a minute of course, but they're clearly expanding. They're bringing BF1 players night maps. They are bringing us a pack "In the name of the Tsar". It lets us play across 8 (4 new) maps ranging along the Eastern Front. All coming in September. They did not specify the actual date yet. Later on this year, they said, they intend on releasing a new multiplayer mode. It will be smaller and tighter, but that information will happen at Gamescom 2017. Basically, they talked a big game, but they just used Battlefield 1 as a time filler and just teased a lot.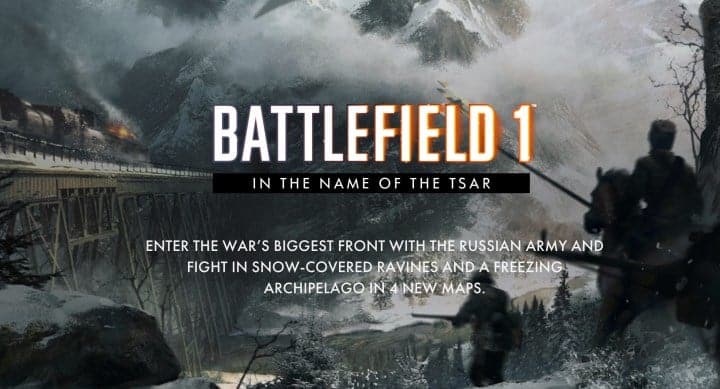 EA Originals/A Way Out:
EA has their own indie program. They focused on one primary game overall that is called "A Way Out" from HazeLight Studios, they focused more on this game than they did on FIFA 18 and other AAA games, which I thought was bold. It's a prison break game with lots of story and beautiful graphics and voiceovers. It is primarily a co-op game (required co-op via split-screen couch co-op) that takes two people to be able to escape the prison and then when you do, to find freedom in the outside world. Presumably a vengeance story too, but we'll find out more about the story later. He stressed that the game will vary across game genres and change depending on what is happening in the scene so it keeps you on your toes and does not let you get used to it. It received tremendous applause, coming early 2018.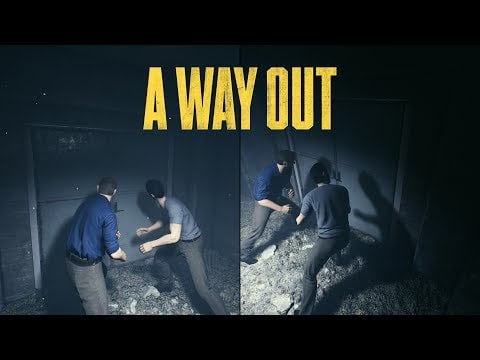 Anthem:
This is BioWare's new IP. It looks deep and fantastic, some parts look like Titanfall mixed with Evolve and Destiny. Aside from that, it was just a voice over talking over the few shots of the game. At the end of it, they said that it would be opening Microsoft's XBOX press conference. Stay tuned for that, we'll post more as always.
NBA Live 18:
They showed off gameplay of the game and how the thumb stick game and timing windows matter in dynamic gameplay. There will be a demo for it before the end of summer. New single player mode called "The One", it gives you every choice and it lets you play street ball too.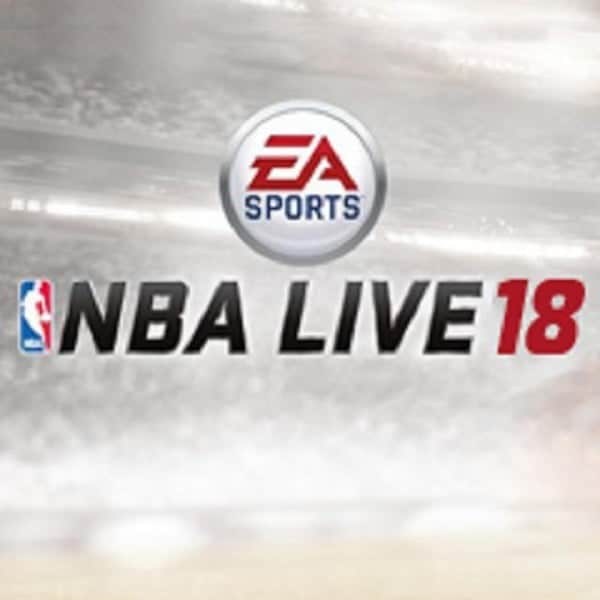 And here is the Youtube video as promised for the EA coverage at E3 2017.
Stay tuned here on Hackinformer.com for all things E3 and follow us @Hackinformer