Hello one and all, we just have a quick update for VitaShell today! Developer TheFlow updated his VitaShell with a simple yet very welcome Bug Fix which has been really annoying for me as well as for some other people. This Bug happens if you have Headphones plugged into your Vita and then scrolls far too fast. If this happens it becomes really hard to navigate through folders, let alone try to copy or replace stuff. I have no idea as to why this happens when the Headphones are plugged in but until now I had to always unplug my Headphones if I wanted to do something other then use USB Mass Storage in Vitashell. Thanks to TheFlow for fixing this little but still quite annoying bug ?
For those of you just starting in the Vita scene, you definitely need to know what VitaShell is.  Here's the explanation from TheFloW himself. 'VitaShell is an alternative replacement of the PS Vita's LiveArea. It offers you a file manager, package installer, built-in FTP and much more. This homebrew was an entry of the Revitalize PS Vita homebrew competition and won the first prize. HENkaku's molecularShell is also based on VitaShell.'
The app has 19 different languages and boasts a wide array of customizable options.  Just look at this list!
'colors.txt: All colors adjustable
archive_icon.png: Archive icon
audio_icon.png: Audio icon
battery.png: Battery border icon
battery_bar_charge.png: Charging battery bar
battery_bar_green.png: Green battery bar
battery_bar_red.png: Red battery bar
bg_audioplayer.png: Background for audio player
bg_browser.png: Background for file browser
bg_hexeditor.png: Background for hex editor
bg_photoviewer.png: Background for photo viewer
bg_texteditor.png: Background for text editor
context.png: Context menu image (Can be any size. Suggestion: It will look great if you add alpha channel to your image).
context_more.png: Context menu more image (Can be any size. Suggestion: It will look great if you add alpha channel to your image).
cover.png: Default album cover
dialog.png: Dialog menu image (Can be any size. This image file will be stretched by VitaShell to fit the dialog box. Suggestion: Don't use motives, as it will not look good with wrong proportion).
fastforward.png: Fast forward icon
fastrewind.png: Fast rewind icon
file_icon.png: File icon
folder_icon.png: Folder icon
ftp.png: Ftp icon
image_icon.png: Image icon
pause.png: Pause icon
play.png: Play icon
settings.png: Background for settings
sfo_icon.png: SFO icon
text_icon.png: Text icon
wallpaper.png: Wallpaper'
If you're wondering what has been added recently, I've included the last 2 updates worth of the changelog, so that you can be on the up and up.
'Changelog 1.62
Fixed bug where the cursor was moving too fast when the headphone was plugged in.
Changelog 1.61
Fixed database corruption crash by inheriting 'calendar', 'mms' and 'mtp' when mounting USB ux0:.
Fixed bug where insufficient memory dialog appeared on uma0:.
Fixed bug where pressing triangle crashed if unsafe mode was disabled.'
And, because fair is fair, here is a list of credits for VitaShell.
'Team Molecule for HENkaku
xerpi for ftpvitalib and vita2dlib
wololo for the Revitalize contest
sakya for Lightmp3
Everybody who contributed on vitasdk'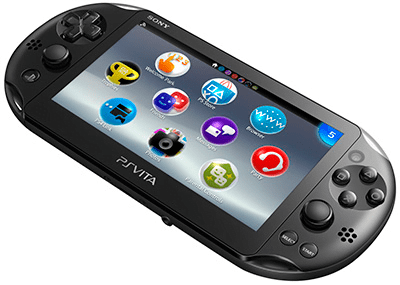 For anyone who would like to download this obviously great app in its most current state, click here.
If you already have VitaShell installed just turn on Wifi and open VitaShell to update to the latest Version.
You should absolutely follow TheFloW on Twitter, click here to do so.
Stay tuned here on Hackinformer.com for all things Vita and follow us on Twitter @Hackinformer