Normally, I don't post deals like this, but I felt the need to share the deals this week with our readers. If you normally purchase digital codes, consider looking into Play-Asia's weekly deal this week. This week, it is discounts on their digital codes from all regions. This is especially good for multi-region consoles, so you can get different region games digitally. I did this a few times in the past and will continue to do it. I will mostly jump on it for sure this week. Do the same, trust me on this. Let me give you readers the rundown.
From today until April 4th you can give a boost to your digital games' library with our special Digital Weekly Special! Grabbing our instant digital codes you can have hundreds of titles are for le$$, so you can play without all the pay!
Some examples? You can battle a refreshing water guns war with Senran Kagura Digital Pack, save the world's literature with the cheerful Yooka-Laylee or put an end to the Mishima clan bloody feud with Tekken 7, the choice is up to you. Here it is broken down for you for different systems and regions.
Playstation Network:
PlayStation Network 5000 YEN PSN CARD JP DIGITAL (JPN): US $46.99
PlayStation Network 20 USD PSN CARD US DIGITAL (US): US $19.49
Playstation Network Card 200 HKD | Hong Kong Account DIGITAL (HK): US $26.69
You can find more PSN cards for different regions here.
Xbox & iTunes: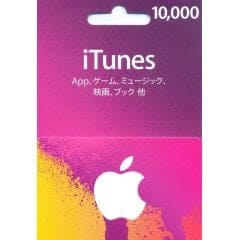 Xbox Gift Card USD 50 DIGITAL (US): US $49.99
Xbox Live Gold 12 Month Membership GLOBAL DIGITAL (Xbox360™, Xbox One™, Region Free) US $48.99
iTunes Card (10000 Yen Card / for Japan accounts only) DIGITAL (JPN): US $89.99
Nintendo:
Nintendo eShop 10 USD Card US DIGITAL (US) US $9.79
Nintendo eShop 3000 YEN Card JP DIGITAL (JPN): US $28.99
You can find more Nintendo cards for different regions here.
I cannot stress this enough. Take advantage of this deal. You will benefit from it, no matter what region you are in. This is especially true if you import games and want them as a digital format.