Manually updating your PSVita or PSTV can be quite a challenge and if you don't get the right pup file (vita FW file) and XML file or edit it properly, it will fail to install.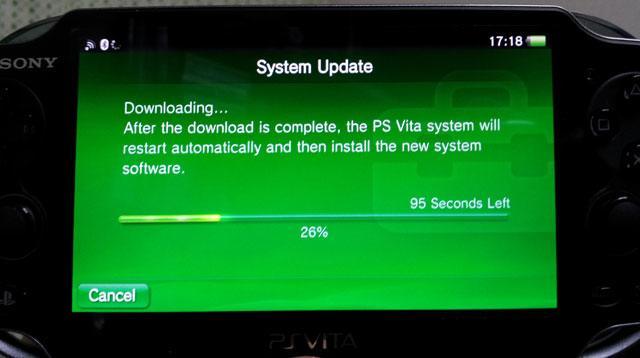 With the holiday season an upon us, we could see a lot of newcomers to the vita scene wanting to use HENkaku or taiHENkaku and might not be able to manually update without a little help. So developer Yifan has put together a super easy way for you to update your PSVita or PSTV without having to mess with the pup (vita fw file), xml file, and qcma.
Simple, way to update to Fw3.60:
Set your DNS to 212.47.229.76 and choose to update from Wi-Fi. Proceed only if the message says "A new version of the system software is available. Firmware 3.60 (変革 Compatible)". That's it!
Other Features
If you keep your Vita's DNS server set to 212.47.229.76, it will block any updates > 3.60 even if HENkaku is not currently installed. Additionally, you can type in go into the browser's URL bar to activate HENkaku or beta.go to activate taiHENkaku.
( If you use  IDU mode on the PSVita or PSTV, I recommend using the DNS server as it should block it from automatically updating but to be safe with IDU mode it's always best to keep it offline, just to be safe.)
Detailed Version
Open the Settings app
Select "Network"
Select "Wi-Fi Settings"
If you are not connected to the internet, do so now. Select your current connection (there should be a green dot to the left).
Select "Advanced Settings"
Under "DNS Settings" choose "Manual"
Under "Primary DNS" set it to 212.47.229.76
Leave "Secondary DNS" blank. Make sure "Proxy Server" is set to "Do Not Use". Press OK.
Back out to the main settings screen. Select "System Update" and then "Update Using Wi-Fi."
If you get an error saying your system is up to date, that means either your Vita is on 3.60 already or your Vita is > 3.60 and is not supported by HENkaku
Otherwise, you will see a pop-up saying there is a new update. Make sure the message says "3.60 (変革 Compatible)"! If the message does not say that, do not proceed and try to repeat these steps to see if you missed something.
After ensuring you are updating to "3.60 (変革 Compatible)", proceed with the steps on screen to update.
After updating to 3.60, you can follow steps 1-5 again and then set "DNS Settings" back to "Automatic" to restore your DNS settings.
Technical Details
"We do not actually host the 3.60 update PUP both for legal reasons and also for bandwidth reasons. Instead, the PUP pointed to is http://web.archive.org/ which is hosted by archive.org. As such, archive.org limits the bandwidth if you download too many files. That means if you do something like keep trying to update and then cancel and then try to update again a couple of times, you might get rate limited by archive.org for a couple of minutes."