Some of you may know the website vpkmirror.com which gathers all the available homebrew for the PSVita so that they are easy to find and download. Now Developers Smoke and Haxxey released their VPKMirror direct Homebrew Installer.  Just like the name says, this will allow you to download homebrew or emulator directly to your Vita and also have them automatically installed. This means you won't ever need to use your PC or Smartphone and FTP again to copy VPKs to your Vita and then install them with Vitashell. So if you are wondering how to use this just follow these simple steps:
Requirements:
PSVita on 3.60 with HENkaku
VitaShell /MolecularShell
FTP on PC/Smartphone
VPKMirror Installer (You'll find the installer under "misc")
1. Download all the required files
2. Open VitaShell/MolecularShell on your Vita and press "select" to start the FTP Service


3. Open FTP on your PC and connect to your Vita. (Make sure to not forget to use port 1337 else the connection will fail). Now copy VPKMirror.vpk to your Vita and then exit FTP.


4. Use VitaShell/MolecularShell to install VPKMirror.vpk. It will ask for extended permission which is needed to edit the App.db and add the required URI calls for this Homebrew so just press "x" to install it.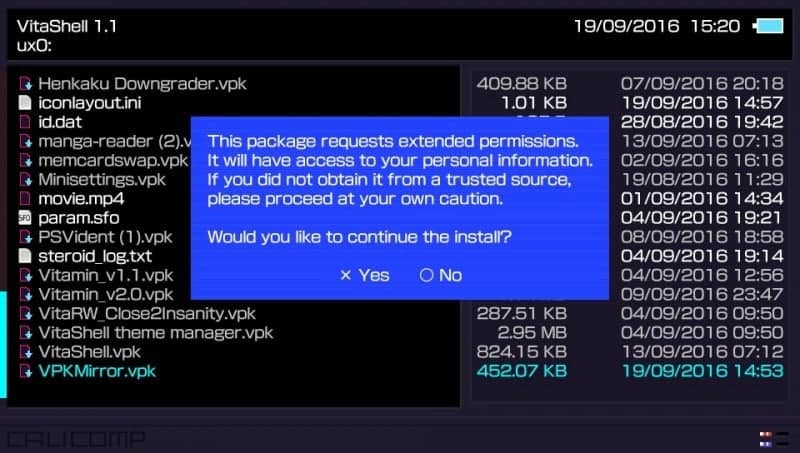 5. Exit VitaShell once the installation is done and start VPK Mirror. It will install the App.db mod which will take around 1 second and then after 3 seconds launch the Webbrowser with vpkmirror.com.


There just search for the Homebrew you want to install and press the Direct Button.


It will launch the VPK Mirror Homebrew, download and finally install the Homebrew you selected.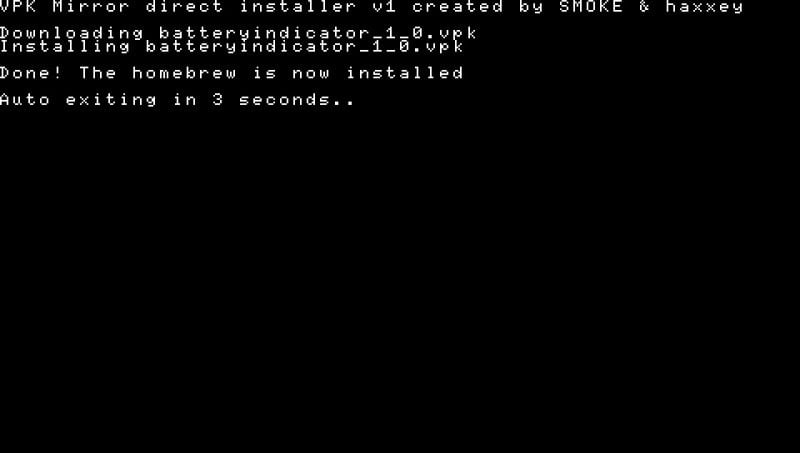 And with this you're done and you can install any Homebrew you want from vpkmirror.com without the need of your PC or FTP 😀
If you're more of a Video Fan here's a video where Smoke showcases how to use the homebrew 😀