Do you want to know how the new Battlefield 1 set in World War 1, the most wanted game at this year's Gamescom, plays?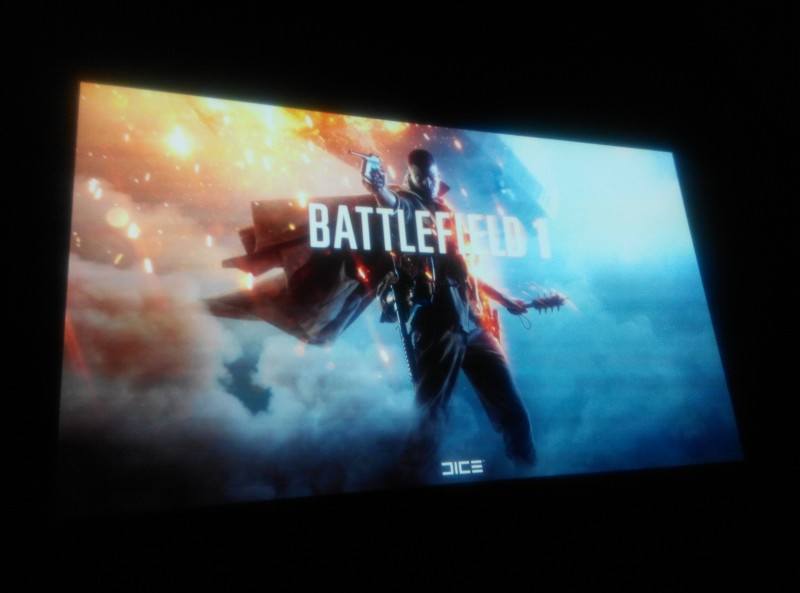 I got in the queue early in the morning, so the waiting wasn't too long. Shortly after being let into the room with a big screen and lots of chairs, the presentation started. Firstly, there were some gameplay videos/trailers played, and then started something that looked like instruction/tutorial video, but for some reason I was thinking "wait, why are they showing us this, I thought it was not playable."
And I was so, so wrong. Because after 15 minutes, we moved to the other room where we got a chance to play Battlefield 1 pre-alpha for 15 minutes. Now, let me make 1 thing clear: I'm not much of a shooter guy, and I'm faaar from Battlefield guy, but I was very attracted by the setting.
So, we (the team I was in) fought as British against Ottomans in the Sinai desert. There were good old Battlefield classes (plus new "guy with a flamethrower" and "a tank killer"), many vehicles (like armored cars, tanks or armored train), airplanes and even horses we could ride. Though it seemed like the main purpose of horses was to be easy targets. I must say that the armored train is a really nice addition, but when you don't control it, it's the most annoying thing on the map.
Anyway, the game played well and looked fantastic. Too bad melee attacks (using a bayonet for example) didn't get much action from what I could've seen, but maybe I'm wrong.
I think that EA/Dice are taking the right way with the new entry in the Battlefield series, but only time will show if the final product is good.
Battlefield 1 is coming to PC, PS4 and X-Box One worldwide on October 21 of this year.