HORI has just announced their new product for the PSVita called 'Remote Play Assist Attachment', it's a grip that adds both L2/R2 and L3/R3 buttons to the back of your PSVita.
PSVita gamers will now have another grip to pick from other than the ones JOETSU Electronics makes for the PSVita 1000 and 2000 that adds only the L2/R2 buttons. Just like the other grips out there you simply snap it on your PSVita Slim (2000 model) and you'll be able to use the rear touch pad for the L2/R2 and L3/R3 buttons.
So this means no more L2/R2 & L3/R3 buttons on the front or back touch screen. Now if a game was made to only use the front touch screen of the PSVita via remote play with the PS4 and does not allow for you to change the button scheme, then the L2/R2 & L3/R3 buttons will be useless. So it really depends on the game and their controller setup in the options for remote play on the PS4. PSVita & PS1 games will be able to benefit from Hori new grip as the can assign the buttons to where ever you want in the setting of most PSVita or PS1 games.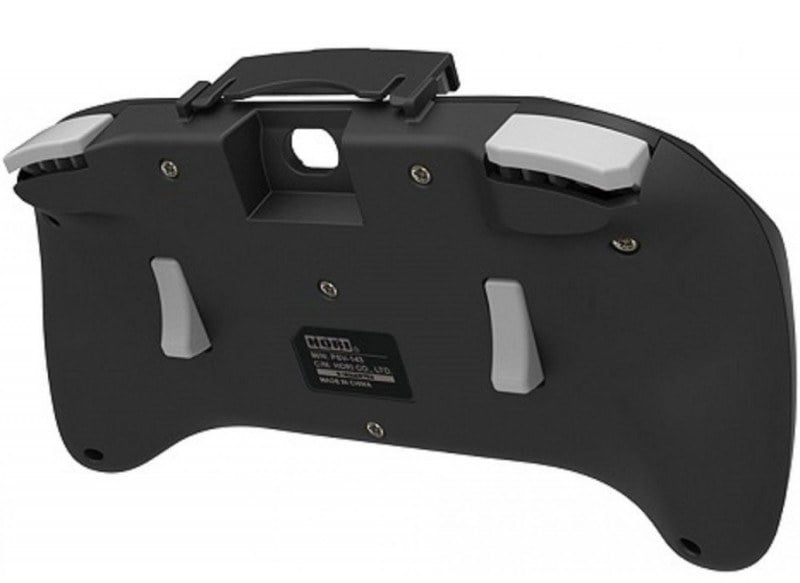 Unfortunately, there is no announcement of HORI making one for the PSVita 1000 models. So all we can do is hope that the sales are good enough with the PSVita 2000 that they will think about making one for the PSVita 1000. These new grips from HORI will be for sale this July and you can pre-order them now at Play-Asia.
Remote Play Assist Attachment for PSVita Slim (2000 Model) US$ 24.99 pre