The long awaited PS4 "RemotePlay" update (codenamed MUSASHI) is finally here for everyone!
After the beta testings going on last month of version 3.50, the big update with the long awaited and actually very useful new features is now available.
Here the official changelog:
– You can now create events. Select(Events) > [Create Event], set the date and time, number of players who can join, and other details, and then send invitations to players you want to play with.
– You can also create events in(Messages). (Play Together) has been added to(Party). For online multiplayer games that support the Play Together feature, you can automatically invite other players and start game sessions immediately.

– Notification messages are now displayed when Friends go online. You can change the setting in(Settings) > [Notifications] > [When Friends Go Online].
– You can now change your online status to offline, even if you are actually online. When you log in to the PS4™ system, select [Log In With Online Status [Appear Offline]] from the options menu. You can also change your status from your profile screen or the quick menu.

– You can now use Remote Play on a computer (Windows® or Mac) that has(PS4 Remote Play) installed. Download(PS4 Remote Play) from the following website, install it, and then connect to your PS4™ system. https://remoteplay.dl.playstation.net/remoteplay/
– You can now broadcast gameplay on dailymotion. Other features in version 3.50 You can now send event or party invitations to groups or communities.
– You can now share other players' activities. In [What's New], for example, select an activity to share, and then select(Share Activity). When uploading screenshots or video clips, players can now tag others they've played games with. To choose who can tag you, select(Settings) > [PlayStation™Network/Account Management] > [Privacy Settings] > [Sharing Your Experience] > [Tags]. Depending on the content, verified accounts are now displayed on the content info screen so that you can follow the accounts more easily.

– PlayStation™Network service status can now be checked by selecting(Settings) > [Network] > [View Status of PlayStation™Network Services]. Notification messages are no longer displayed when Friends join parties. You can change the setting in(Settings) > [Notifications] > [When Friends Join a Party].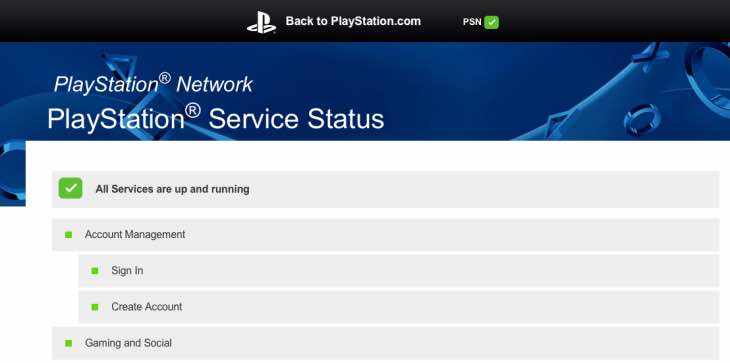 – Users of a certain age can now create sub accounts without waiting for a master account holder to sign in to PlayStation™Network. For sub account users to access network features, the master account holder must sign in and provide approval. The master account holder can also set parental controls in(Settings) > [Parental Controls]. More features now support accessibility.
Wow! But from all these new features, for us here at hackinformer, the maybe most interesting 'new feature' coming with this update might be the ability to Remote play from your PC & MAC.
With this update, we're expanding PS4's Remote Play capabilities to work with Windows PC and Mac.

Remote Play on PC / Mac is compatible with the following system software:
– Windows 8.1
– Windows 10 or later
– OS X 10.10>
– OS X 10.11

You'll be able to select from the following resolution and frame rate options, depending on your Internet bandwidth.
– Resolution options: 360p, 540p, 720p (Default: 540p)
– Frame rate : Standard (30fps), High (60fps) (Default: Standard)

You can use one DualShock 4 as the controller for Remote Play, which needs to be connected to your PC / Mac via a USB cable.
You might say, wait that's not new as I saw this already a couple of months back on the blog?! Well you are right and as it seems Sony learned from the RemotePlay hack created by Twisted and surprisingly listened to what the players want!
However it should definitively be mentioned that this is still a very limited version of what COULD and obviously IS possible!
Looks like official app stuck at 720p still and requires usb dualshock, not even Bluetooth. Dropped the ball there Sony.

— Twisted (@Twist3d89) April 5, 2016
But don't get me wrong this is still great and we are happy they actually listened to what the users want since.. "This is for the Players" ,right?! 😉
Source: blog.us.playstation.com/