We have come to another wonderful review from yours truly, ss4gogeta069. Today we will be discussing a cool and at times hilarious new game called Stikbold: A Dodgeball Adventure! Curve Digital, the folks that brought us Nova-111, Olli Olli and many other games, was kind enough to make a review code available for Team Hackinformer and I was the lucky guy to get the game.
So, for starters Stikbold: A Dodgeball Adventure is a pure action dodgeball game. It's rather fun and at times will have you rolling on the floor laughing. You start out with a choice of going through the story mode or you can simply play some dodgeball. This seems to be a very good and also extremely fun multi-player game for you and your buddies to play.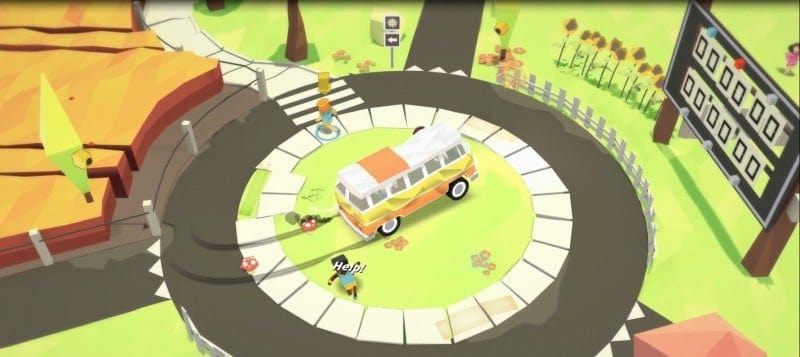 Stikbold: A Dodgeball Adventure! is set up with two teams of two players each battling it out for what amounts to the first to reach three games won, at least in story mode. There are a lot of different arenas for you to play in and each has it's share of obstacles. The idea is to get the ball and hit each opponent twice, in a fairly decent amount of time, to knock them out. The first hit will stun a player, leaving them slowed down and "whoozy' if you will, while the second knocks them out of the game. There are adoring fans that will hang on to a player and slow them down, there are vehicles that drive through the court, basically all kinds of things to not only obstruct your game but also crack you up.
The graphics are very Minecraft-ish. The characters are blocky, funny looking guys with Danish accents playing dodgeball. As far as controls go it seems to me to be almost impossible to catch a ball that's thrown at you but the tutorial says it's possible. I tried for a while and couldn't ever get the timing down. Aside from an inability to catch a ball the controls respond quite well and it's a ton of fun.
Here's a little information on this wonderful game:
Developed by Copenhagen-based Game Swing and published by Curve Digital, Stikbold! A Dodgeball Adventure is now available on PC and is headed to PlayStation®4 on April 5 and to Xbox One on April 8 for $9.99/€9.99/£7.99 with a 20 percent discount for two weeks post-launch. This title has been rated "E for Everyone" by the ESRB.

 

Key Features:

·         Single or co-op adventure mode

·         Up to four player multiplayer matches

·         18 weird and wonderful characters

·         12 single or multiplayer levels spread across five incredibly varied dodgeball arenas

·         Intuitive controls offer deeply tactical gameplay

·         Inventive story mode takes around three hours to play through each time, with additional content available to unlock via multiple playthroughs

·         Highly customizable multiplayer modes that allow for up to six players on screen (four humans, two bots), providing endless challenge

·         Players always involved in the action – even if they're knocked out of the game
So overall I would have to give this game a 6/10 for simple fun and hilarity. It has it's shortcomings but for the price I'd say if you want a fun game for your buddies to cut up with then you can't go wrong here!!
Thanks for reading and as always… HAPPY GAMING!!!