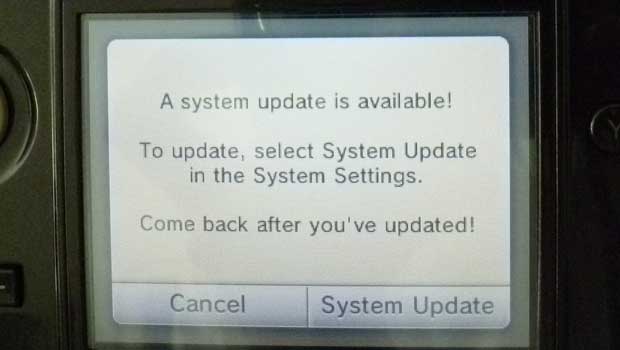 Firmware 10.7 is now live and here's everything you need to know about it! If you accidentally updated your sysNAND to 10.7, you actually still have options you can use, lucky you. I would recommend not updating your 3DS. Nintendo has made available the typical changelog with no groundbreaking features for you to enjoy. 3DBrew has made available the technical information if your curious and want to know.
Official 10.7 Changelog:
Further improvements to overall system stability and other minor adjustments have been made to enhance the user experience
Detailed 10.7 Changelog:
Friends-sysmodule
Exactly the same changes as before, fpdver was changed from 4 to 5.
This new fpdver is not checked for yet server-side as of March 14, 2016.
Old3DS NFC-sysmodule
Only the Old3DS NFC-sysmodule was updated, not New3DS. The size of .text decreased by 0x8-bytes.
Only one function was updated. Instead of doing "u64_someval0 += u64_someval1 + u64_someval1 + u64_someval1", this now uses a loop to do that addition 5 times.
MINT
No string-related changes, minus the usual version one.
eShop Application
The only string-related changes in the main codebin
I really hope most you took advantage of the second time having access to downgrading. Normally chances like this are usually short lived and give you a limited window of time to use. However,  it's been confirmed  memchunkhax3 (whatever you want to call it) still works for downgrading and some changes to the modified sysUpdater might be needed. This will make your third chance to utilize downgrading your 3DS to FW 9.2!!!
@Ash_H_97 yes. that memchunkhax3 thing should still work on 10.7.

— smea (@smealum) March 15, 2016
Access to the homebrew launcher can still be achieved using the 10.6 payloads for NinjHAX, OOT3DSHAX and smashHAX. This important as you can't use menuHAX and browserHAX anymore. I imagine prices will start to rise again for all three games as supplies start to run low. You need to be able to access the homebrew launcher to downgrade your 3DS system.
If you currently using the latest builds of Gateway CFW, RXTools with Pasta CFW and reiNAND CFW your fine to update. All online services are working and that includes access to the eShop. Spread the news and ensure everyone its ok to update your emuNAND to 10.7
Team Hackinformer signing out