After releasing The Minotaur in January, Ratalaika Games announce that their next game is going to be called Defend Your Crypt.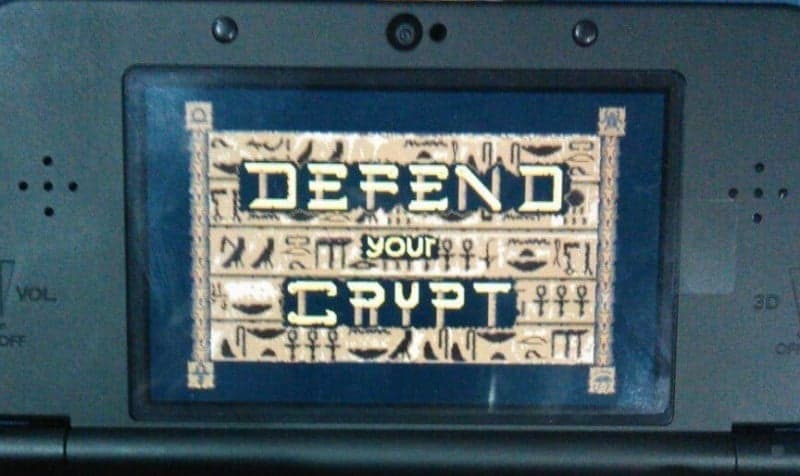 Arcade-puzzle game The Minotaur was the first game Ratalaika Games released on Steam. Their next game Defend Your Crypt is planned to be released for 3DS and PC, with Wii U following later.
In a puzzle-strategy game Defend Your Crypt players take control of a pharaoh to protect his gold from grave robbers using various traps.
Features:
Retro style: Like many of our games, Defend Your Crypt will have retro pixel art. In addition, we will lean toward Egyptian style.

Trap variety: The game will contain classic traps such as open platforms, which can make robbers fall onto spikes, and also water traps or killer scorpions and beetles.

Levels: A large number of levels to make sure the robbers will not steal any of your gold, and you enjoy the game to the fullest. A lot of time can be spent on finishing all of them!

Robbers with feelings: No robbers are heartless. Throughout the game, players will see robbers in different moods, and they will also interact with each other a little bit. Seeing a hallway full of blood could make a robber sad and break his heart.
Check out the tweets below to see the current state of development.
Tweet #1
Tweet #2
Ratalaika Games don't know when the game will be finished. We will keep you updated about Defend Your Crypt.
The Minotaur can be purchased on Steam for 4.99 €/$, but now it's on sale for 2,99€/$. So far, it has received 11 positive reviews and 3 negative reviews.
Source: Ratalaika Games