If you're a fan of this genre, then you might agree that it feels like every few months, we need a fix for some good old' dungeon crawling – there's something about the pacing with these games that lets us really immerse ourselves in a world often wrought with joining guilds, finding treasure, and pushing further into the unknown. Luckily for us, we have a developer-publisher who understands this need and continues to satiate our desire to really explore every single corner of the map.
Published by NIS America and Developed by Experience (of fan favorite Demon Gaze), a localized version for Stranger of Sword City will be releasing for the PS Vita both physically and digitally this coming April. Originally a title for the Xbox 360, and the Vita in Japan, this new version is based on the digital US Xbox One version that Experience is self-publishing, which is out on March the 22nd.
For Vita players, this is a fantastic move, as dungeon crawlers, much like visual novels, make a perfect fit with the device, and this version, since it's based off the Xbox One version, comes with the benefits of the former. As fantasy games often depend heavily on the art style, Stranger Of Sword City gives players the options to pick between the works of two amazing artists on the fly; choose from either the traditional fantasy style of Yoko Tsukamoto or the anime trappings of En Okishiji (oxijiyen) – regardless of who is picked, both styles are luscious like the world of this game.
Players will embark on a sudden journey into the land of Escario, the city of swords, as their plane crashes and mysteriously passes through a portal; quickly marked by the inhabitants as the Chosen One, a dark fantasy adventure begins as quests, booby trapped laden dungeons, and even alliances with the many pacts of Sword City hinder or help on the way back home. With amazing graphics, player customization choices, music, and advanced tactical battles, Stranger Of Sword City is something all DRPG fans should look out for!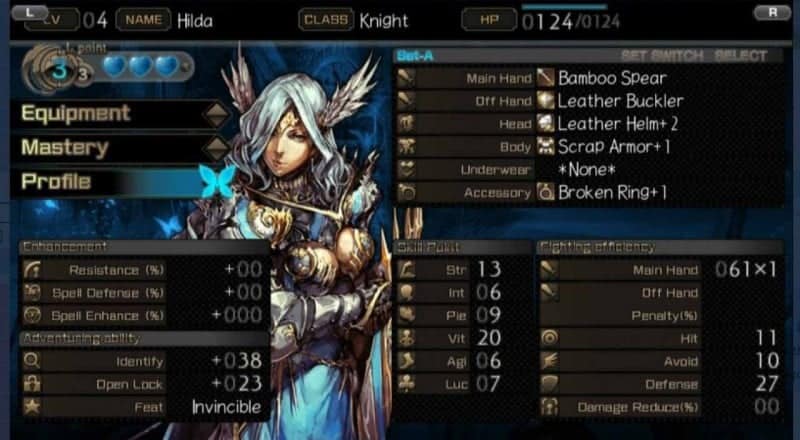 This is the only video trailer available at the moment.
Stranger of Sword City (PSVita, US)
US$ 39.99
Stranger of Sword City (PSVita, EUR)
US$ 49.99