The official leak from Publisher Activision has left TMNT fans across the world in utter shellshock! With this reveal trailer, we finally get to look at the PlatinumGames Inc. developed title: Teenage Mutant Ninja Turtles: Mutants In Manhattan, and as the New York minutes pass, the information being revealed is totally tubular, making this title the possible go to TMNT game since the Super Nintendo's amazing Turtles In Time!
While details have been scant like the traces of the Turtles' presence in the Big Apple, one of the biggest features of this title is the mention of 4 players online co-op mode in a limited open-world setting.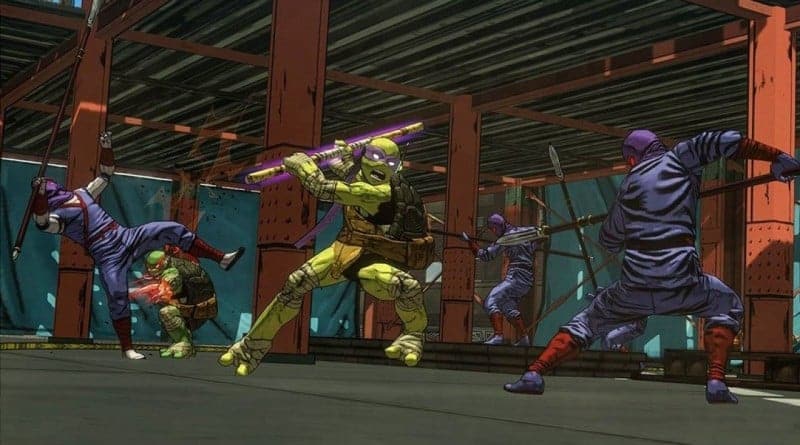 Players will be able to do co-op joint attacks unleashing team combos that would even surprise Master Splinter; foes faced so far are the usual rogues gallery of Foot Soldiers, Shredder, Bebop and Rocksteady, and even Krang!

Combined with the signature action flair from Platinum, a cel-shaded comic-inspired art style, and an original story from IDW Comic's TMNT writer Tom Waltz, this might just be the TMNT game we've been waiting for! Now we just have to wait for pre-orders to open for a Summer 2016 release window~ COWABUNGA!
TEENAGE MUTANT NINJA TURTLES: MUTANTS IN MANHATTAN
PlayStation®4 Xbox One™ PlayStation®3 Xbox360™ [Action] Release: Summer, 20
---