The new 3.57FW update for the PSVita/PSTV just came out a few hours ago, here what you need to know about it real quick. First of all the pboot trick still works from Qwikrazor but TN-V or ARK will NOT WORK on 3.57FW as Sony just fixed the kexploit only not the pboot trick so custom bubbles still work on 3.57.
Next is those rebirth bubbles that you could do in FW3.52, when you could do the email hack but man they could be a bitch to do. I only have one of those bubbles which is a DBZ game and for me it stopped working but I really don't know if all of them that people have done will stop working so for now, those don't seem to be working.
My favorite of them all is custom themes, which a lot of you might have seen 🙂 Those are still working for me so that part of the PSVita they didn't touch from what I can tell.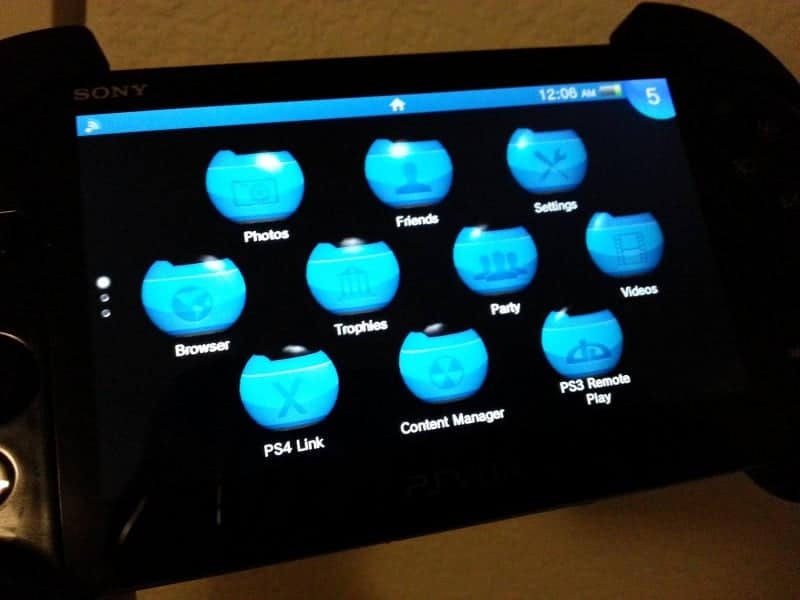 Thank you Yosp! We know you liked that Pacman one and that Christmas theme. lol
Now for the good news for people that updated by accident or whatever, VHBL pboot bubble still works! So you can still have all your favorite homebrew and emulators on the go. In my an opinion this is one of the best VHBL's to have as it runs homebrew and emulators faster then ARK or TN-V.
Here's my theory for new users, all you need to do is swap out the TN-V or ARK pboot file from one of the exploits that injects the pboot into the game to turn it into a VHBL bubble like TN-V or ARK in 3.55. I would think most people that did the pboot trick back in 3.52 or 3.55 would have all three of them in there PSVita but like I said this is a theory and hasn't been tested. You can check out the exploit games that can inject pboots into games for 3.52FW here and 3.55 here.

The PSTV hasn't been tested yet, so I don't know if the whitelist hack works on 3.57FW like it does for 3.55FW if you did it back in 3.52FW but if custom themes are still working there could be that chance they didn't touch that at all either. If you tested the PSTV on 3.57FW lets us know in the comments below.
For now don't update if you want to keep on playing psp backups on your PSVita or PSTV with TN-V or ARK, we will update you with more info about this update soon as we find anything else to report.