Just a few hours ago Nintendo has released a new firmware update for the 3DS version 10.3.0-28U. This update brings a new addition to HOME Menu Settings called HOME Menu Layout. This option allows you to save and load up to 8 different versions of your customized HOME Menu, using your themes and software icons.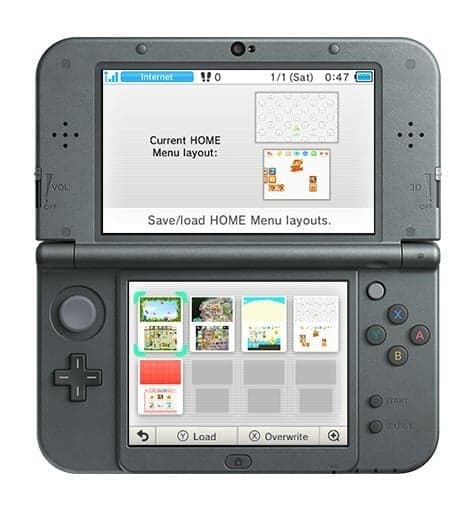 Browsing for new themes in the Theme Shop is now even easier, with new categories being added under the "View more" button.
So what has this update done to the recent hacks for the 3DS?  Well, it seems that the eshop access on older versions is blocked and here is what Smealum had to say about the recent update.
looks like everything that worked on 10.2 should also work on 10.3 (with new updated payloads). building and uploading new payloads soon.

— smea (@smealum) November 10, 2015
also 10.2 ironhax users should update payload BEFORE updating firmware.

— smea (@smealum) November 10, 2015
10.3 payloads are up, ninjhax/ironhax confirmed working fine on 10.3. still recommend not updating for non-10.2 people.

— smea (@smealum) November 10, 2015