Aquaplus' latest sequel in their visual novel/simulation RPG franchise Utawarerumono will be coming to PlayStation consoles this September! On top of that awesome news we can also expect an anime to be released in October, with the third Utawarerumono game already in production!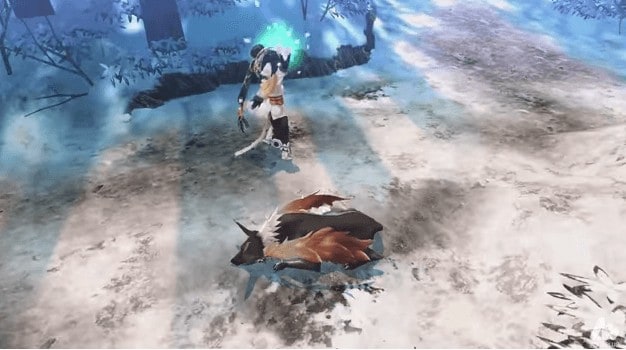 Utawarerumono is very much a visual novel at heart, and as such it is safe to assume that there will be a fair amount of text to enjoy, but the turn-based strategy RPG battle system is a large part of what makes the game such a unique, and popular, hybrid.
Assuming consistency in the sequel the battle system should make use of the classic grid, with players moving their group of heroes through the map with different goals depending on their objective. During each turn players can choose to have the character move, attack, or cast magic.

Utawarerumono: Istuwari no Kamen has a story that might sound familiar to many of you, could the shared introduction with the previous title hold secrets to the story?
When I came to, I was standing somewhere in the wilderness where the snow was falling.

I don't know why I'm in a place like this.

Rather, my memory… I can't remember what kind of person I am, or even my name.

I stood still, shocked at the situation.

But, as if to ridicule me, a giant bug-like "monster" suddenly attacked.

I was cornered as I desperately tried to escape. I was in an extremely dangerous situation.

But then a girl gallantly appeared.

Her name was Kuon, and this beautiful girl with animal-like ears and a tail, saved my life.
PlayStation®4 PlayStation®3 PlayStation®Vita [Simulation RPG] Release: September 24, 2015 [JPN]
You can pre order it here for the PSVita, the PS3 here and the PS4 here
2015 Play-Asia.com