While looking around on the PS Vita's European PlayStation Store I stumbled across one heck of an app that didn't make it to the USA. Network Media Player is a sleek crafted media client released back in October, 2014. While it's only available in the European store this little gem will cost you nothing that's right its FREE.
To get this app simply create a European PlayStation Store account and get to downloading.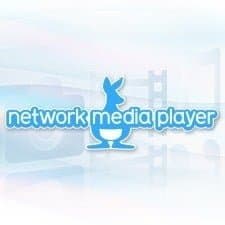 Network Media Player
is available on PS3, PS Vita, and PS TV
With the Network Media Player app, you can use your PS Vita or PS TV system to view photos and stream music and videos from a media server located on your home network. You can also copy photos, music and video files from the media server to your system.
Some media servers might not support this application.
Supports all PS Vita system languages.
Supported file formats – Photo: JPEG Music: MP3 (MPEG-1/2 Audio Layer-3), MP4 (MPEG-4 AAC), WAVE (Linear PCM) Video: H.264/MPEG-4 AVC Baseline/Main/High Profile Level4.0 Max Reso 1920×1080/30p, AAC (Sampling Frequency 32kHz/44.1kHz/48kHz).
Touchscreen
Motion Sensor
I've tested this on my Plex server which all my files are in .M4v format and they play just fine. There is also an option to save your collection to your PS3, PS Vita, PS TV and that works with Plex as well.
If you don't know how to setup a home media server make a request in our forums for it.
Thanks Sony for leaving out the USA once again!!!
---
If you liked my post and want to see more share and comment below.