The kickstarter campaign of C.H.I.P, "The World's First Nine Dollar Computer", has almost reached its end.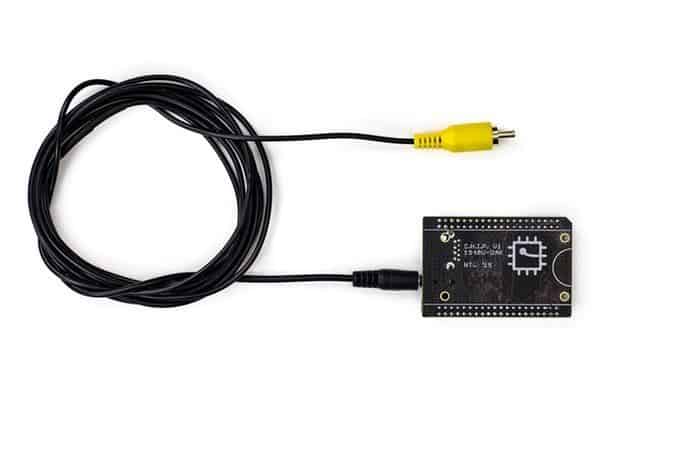 We reported on Next Thing Co.'s microcomputer C.H.I.P shortly after beginning of the campaign in May. The neat tiny computer, which should offer 1Ghz processor, 512MB, 4GB storage and Linux support as well as built in WiFi and Bluetooth, has surpassed its initial $50k goal by raising more than $1.9million.
If you haven't contributed to this project yet either because you forgot or you just haven't noticed it, you might do so in the remaining 24 hours whether you are into retrogaming or making your own projects. Cheapest option is the $9 basic one including one C.H.I.P. and a composite cable and will be shipped to you in February.
PocketC.H.I.P is a portable modification of C.H.I.P with 4.3" touchscreen, QWERTY keyboard, and 5-hour battery and is available as a reward for pledges.
Some useful links:
C.H.I.P Kickstarter
Next Thing Co. website
Next Thing Co. Twitter