Well, this week we got DragonBall, Gateways to your 3DS dreams and a little bit of this and a little bit of that.
Just sit back and get ready for you Week In Review!!!!
MR.GAS RUNNING UNPLAYABLE VITA GAMES ON PLAYSTATION TV
Less than three weeks after teasing us with PS Vita custom themes, mr.gas and Major Tom show us another achievement of their hard work.If you are a Playstation TV owner, you are most likely very disappointed. Yes, you can install eCFW on it and then play all those great older games including the PSP ones or watch video services thanks to the glitch,
Read more here.
DEVELOPER ALDOSTOOLS LEAVES THE PS3 SCENE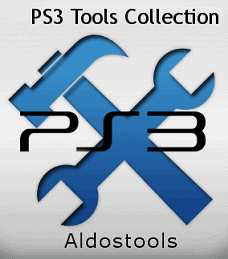 If you don't know who Aldostools is, but he has made an awesome collection of 40+ PC Tools for the PS3. A few days ago he deleted all the download links from his Website.
B7U3C50SS made his own package of Aldostools and put some extra files in it. You can find the Article at the End of the Post.
Read more here.
MORTAL KOMBAT X: TIPS AND TRICKS
Hello everyone!
Today i will give you hints on SOME of the miriad of secrets in Mortal Kombat X. These are not unlockables items, but they are necessary for some secret trophies.
For the Kript Guide click here and the Kostume Guide here.
Here we go!
Read more here.
PROJECT ROOT FOR THE PLAYSTATION 4 & PSVITA
A few month ago during the PlayStation Experience I was introduced to a game called Project Root from Reverb Triple XP and I immediately wanted it. So what kind of game is Project Root? It's a free-roaming game that takes on the classic top-down shooter with a free camera system so you can take on each level in a different way.
Read more here.
GATEWAY 3DS ULTRA BETA 3.2 RELEASES
The latest release brings N3DS users the ability to boot Gateway Menu without Cubic Ninja or Ocarina of time. Sadly, there is no support for the latest EmuNand 9.7 for N3DS users. Support is promised at a later date and I'll keep you updated when this is achieved.
Read more here.
REVIEW OF GATEWAY 3DS ULTRA 3.2 BETA
I have done all the testing with New Nintendo 3DS XL Majoras Mask edition FW9.0U and have no NDS games to test with.
Let me first begin by stating you should only use the DS Profile exploit, if you're not able to maintain a copy of Cubic Ninja or Ocarina of Time. After running the initial setup you don't need Cubic Ninja or Ocarina of time anymore.
Read more here.
DRAGON BALL GETS 1ST NEW TV ANIME IN 18 YEARS
Good news everyone!!!
For the first time this is very appropriate. It's happening! Toei Animation has just announced the big news:
Dragon Ball Super, a brand new television anime inspired by Akira Toriyama's Dragon Ball manga, will premiere on Fuji TV and other channels in July on Sundays at 9:00 a.m. This will be the first new Dragon Ball television series since Dragon Ball GT which aired from 1996 to 1997.
Read more here.
FINAL FANTASY XV: E3 NEWS AND MORE!!
I know all of you were hoping, just as I was, to see some BIG reveals happening at E3 announcing Final Fantasy XV. Well, it seems we are in for yet another disappointment!
According to Final Fantasy XV director Hajime Tabata the team just doesn't have time to get the information ready for E3. Instead they plan to have it make its first appearance at Gamescom in August. There is supposed to be a short trailer at E3 but that will be the extent of it.
Read more here.
ROCKET LEAGUE BETA: A PREVIEW REVIEW..
Have I got a treat for you! Now I don't know about you but have you ever wanted to play football (soccer) with a car? Well, the fine people at Psyonix have you covered with Rocket League!! This review is just a preview review since this is only a closed beta as of the date of this post, but i wanted to tell you all how much fun this game is and show off a little of what is to come.
Read more here.
HUGE PSN SALE!!!!
Well, as the title says, there is a HUGE PSN SALE on right now!!!
his huge psn sale has over 100 games including Demon Souls, Resident Evil, Fairy Fencer F, Dragonball Z: Battle of Z, several "Tales of" games and more!
Find out more here.
PS VITA: FIRST GAME SAVE DECRYPTED BY MR. GAS!
Heads up folks! There's news about the Vita's underground progress.
Just now our bearer of hope in terms of native Vita investigations, Mr. Gas, published a decrypted vita savegame over in the forums of our friends at wololo.net/talk. This is great news as this means, the first step of finding savegame exploits for Vita games is done!
Read More here.
MICROSOFT SHOWING OFF: NEW LOOK AT HOLOGRAPHIC APPS FOR WINDOWS 10
Now, if you remember, a few months back Microsoft unveiled Windows Holographic software and HoloLens headset. Let me tell you it looked amazing. They also mentioned the possibility of Windows 10 apps.
At Build 2015 they offered a view into this "step" into the future of holographic apps on Windows 10 Universal.
Read more here.
GATEWAY 3DS RELEASES 3.2.1 ULTRA PUBLIC BETA
Alot of people have expressed concerns and feedback on the Gateway DS Profile exploit for the N3DSXL.  So the Gateway team has updated the blue cart GW_INSTALLER.nds to support the N3DSXL. 3.2.1 brings options to boot into SYSNAND mode by simply holding B while booting into Gateway mode or Classic mode.
Read more here.
3DS: HOWLING WOLF & CHELSEA'S SUPER COOL INSTALLER! SOON!
I'm excited to bring you this news because this is wicked cool!  There have been many CIA installers out there being released and this one stands out the most. SOON! is a good-looking install-&-delete legal CIA Installer. It is an easy to use CIA installer with "AUTOMATIC" cover selection based on the CIA's unique ID. In the near future it will become the "DownloadMii" for CIA files. Yes, you will have access to homebrew with sound on the New Nintendo 3DS XL!!!!
Read more here.
PLAYSTATION FIRMWARE GUIDE HAS JUST BEEN UPDATED & PS3 SECTION IS AVAILABLE NOW
Just a month ago we updated our handy PlayStation firmware guide and at that time the PS3 section was still under construction. Well today we are glad to announce that the PS3 section of our PlayStation firmware guide is ready to go.
The idea for this was to make a simple, easy-to-use guide for everyone.We are still in the testing phase of the guide so that's why it's still labeled as Beta. We have also made a few minor updates to the guide.
Read more here.
THE LEGEND OF ZELDA: THE WIND WAKER HD REVIEW
Hi guys! Gaarasaiyan here again with another review of a game that I'd say is well worth playing. Today we will be reviewing The Legend of Zelda: The Wind Waker HD for the Nintendo Wii U. If it sounds like you have heard of this game before, as in some years ago, then you're right. It is an HD Remaster of the original Legend of Zelda: The Wind Waker title from the Nintendo Gamecube. It has got the HD treatment as well as a few game changing elements added in. So let's jump right in shall we?
Read more here.
INTERVIEW WITH RATALAIKA GAMES THE TEAM BEHIND GUARDIANS OF THE FOREST

I had the opportunity to interview Ratalaika Games and I knew I couldn't pass it up. They are the makers of such mobile games as H. Haunted House, Defend your Crypt and Death Derby! The team consists of ratalaika, Nana Avonside, Schematist, Rk2 and . Since they are an independent company, its nice to see that they do it for the love of the game and it shows in there work.
Read more here.
Well there you have it, a big week for the Gateway 3DS,  DBZ coming back and our handy PlayStation firmware guide has now opened its PS3 section. As always thanks for reading and you can find me on twitter @riddle43