The releases just don't stop, over in the 3ds hacking scene. Today NTR CFW 2.1 was released with Anti-Piracy Region-Free CFW for JP/EU/US/AUS regions. Now with NTR CFW, only genuine gamecards can be used in this CFW. So that means, no cia, no piracy. 🙂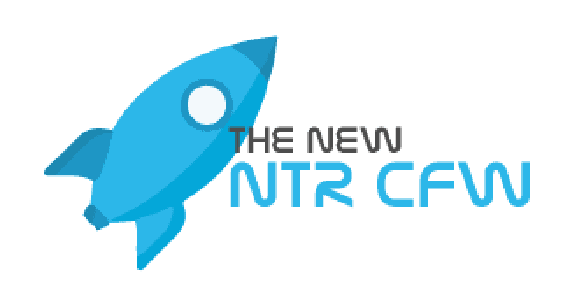 So what's new in NTR CFW 2.1:
[Feature] Clean Mode: Some games are not compatible with NTR CFW's functions (ie. MH4, SSB), which you can run them by using the Clean Mode feature in NTR CFW Menu.
In the Clean Mode, all the features except Region-Free are totally disabled, and you can't return to Home Menu if you are running an region-locked game (the Home Menu will no longer accept it), use Power Button if you want to quit the game.
[Feature] Debugger: Debugger feature is normally disabled, you can use NTR CFW Menu to enable it, or put an empty file named 'debug.flag' on SD card to enable it automatically.
[Feature] Added support of US/EU/AUS regions: This was already done in the public beta version.
[Feature] LayeredFS: the LayeredFS Engine allows you play community-translated games on genuine cards, it works by redirecting some language files in the game card to SD card.
[Bugfix] Power-off issues solved: now you can just turn off your console in NTR Mode normally.
[Bugfix] Improved success-rate for BootNTR.
[Bugfix] Some minor fixes.
Requirements:
1 A
EU/AUS/JP/USA
New 3DS with firmware 8.1.0/9.0.0/9.1.0/9.2.0. (We will add supports for old3ds and other regions later, however firmware >= 9.3.0 might never be supported);2 A Cubic Ninja gamecard, using a eShop version is ok.
How to install BootNTR:Attention: If you have already installed the previous version of NTR, you have to earse the savedata(described in step 3) and scan the newest QR Code again.
You have to
connect to the Internet
for the first time installing the BootNTR. After the installation, the Internet connection is no longer required. Disabling Internet connection is recommended to avoid system updates.
1 Download zip: http://filetrip.net/dl?WRQUk2BbDs
2 copy ntr.bin to your N3DS's microsd card.
3 Start Cubic Ninja, Click Edit->QR Code and scan the QR file. (JAPAN.png for JP consoles, and EUROPE_USA.png for other consoles)
(Hint: If you have installed other exploits already, hold L+R+X+Y at game's main menu to erase the savedata)
4 Press A to install the BootNTR.
5 Turn off your console.
How to boot into NTR Mode:
1 Turn on you console, wait a few seconds before starting Cubic Ninja.
2 Click Edit->QR Code, after booted up successfully, the screen will flashes blue and rerturn to Home Menu.
3 If it was failed, turn off the N3DS and try again.
4 Enjoy!
FAQ:
Q: I can't run any game in NTR Mode.
A: Check if it displays 'BootNTR 2.1' when booting up, if it is not, scan the QR Code and install the latest BootNTR.