The legend, Kazuma Kiryu has died as far as the world knows. Little does anyone know, the man himself gave up his life for what he cherishes the most. However, can he maintain his secrecy? Is he willing to do what it takes, even dedicate his life to a secret organization? Find out in our undercover adventure review for Like a Dragon Gaiden: The Man Who Erased His Name.
Like a Dragon Gaiden: The Man Who Erased His Name:
Platforms: Xbox One, Xbox Series X|S, Playstation 4, Playstation 5, Windows, and Steam
Release date: November 9, 2023
Developer: Ryu Ga Gotoku Studio
Publisher: Sega
*Special Thanks to Sega PR for providing a Playstation 5 review Key*
Intro/Story:
From the official website:
ERASE YOUR PAST TO PROTECT YOUR FUTURE

Once a legendary yakuza, Kazuma Kiryu faked his own death and abandoned his name for the sake of protecting his family. Now, he is thrust into conflict by a mysterious figure attempting to drive him out of hiding.

Under the codename "Joryu", Kiryu embarks on a gripping action narrative with bone-shattering combat in vibrant locations filled with exciting characters and activities
Like a Dragon Gaiden follows Joryu's story following the events of Yakuza 6. These events in Gaiden also lead to serve as a prequel to Like a Dragon: Infinite Wealth. During this time frame, players learn about the whereabouts of our legendary dragon and another chapter of his evolution. The story itself is well done, shorter than the average Like a Dragon/Yakuza game, and paced well. Despite being shorter, it does not detract from the quality of the game.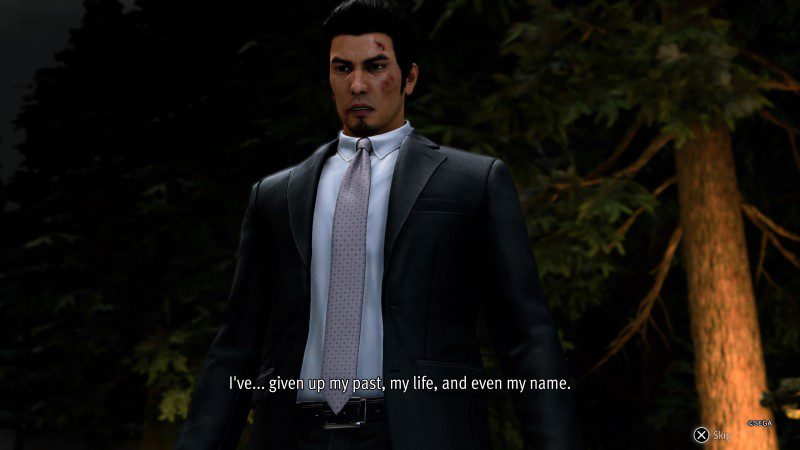 The narrative in Like a Dragon Gaiden pushes the story forward and fills in the missing gaps in a few areas. It is highly recommended that you have experienced Kiyru's story up to this point or are familiar with the events of his story. This is very much not a stand-alone title. That is not a bad thing as the Yakuza/Like a Dragon franchise is probably one of the best franchises in gaming to date. Players have the honor of following Kiyru once more, one of the greatest written characters in gaming to date as well.
Gameplay:
The gameplay in Like a Dragon Gaiden follows previous Kiyru games in the franchise. It is an action-based game with real-time combat. However, Kiyru, now being a secret agent for a secret organization, you are given gadgets to fit the role you are assigned. There are two different styles in the game for combat. There is the Yakuza style, which is very similar to Kiyru's style from Yakuza 6. There is also an Agent style, which is new for this game. With this style, Kiyru takes down enemies in a more tactical approach.
With the Agent style, Kiyru is given new gadgets to take down enemies at his disposal. This includes his rope, drones, and rocket boots. It allows for a new tactical advantage to fight the enemy and introduces new strategies to take down enemies. This is a testament to the unique game of Like a Dragon which mixes so many different components, it works and makes sense from a story standpoint as well. Like a Dragon does this constantly, and Gaiden does it very well.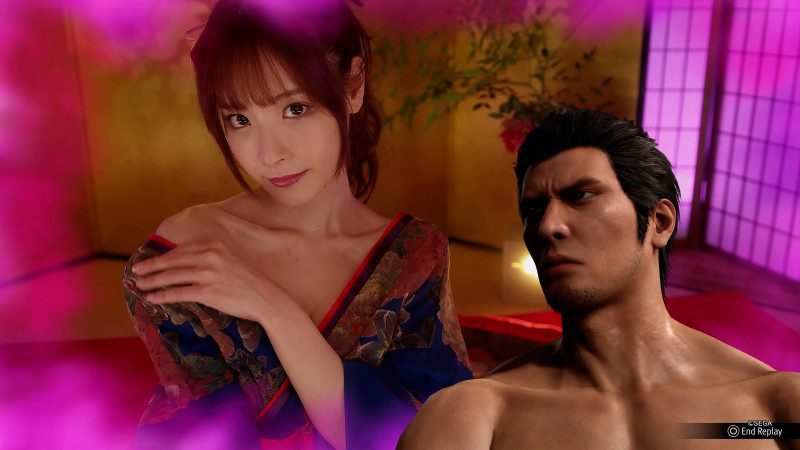 In addition to the change in combat, there are a number of minigames returning from the franchise in this game, plus new minigames as well. Mix this up with the Akame network which is a hub for Like a Dragon Gaiden's side quests, and it blends splendly. There is a ton to do for the players to hop in and have fun. However, there is no new game plus which is disappointing. Hopefully, this will come in a later patch.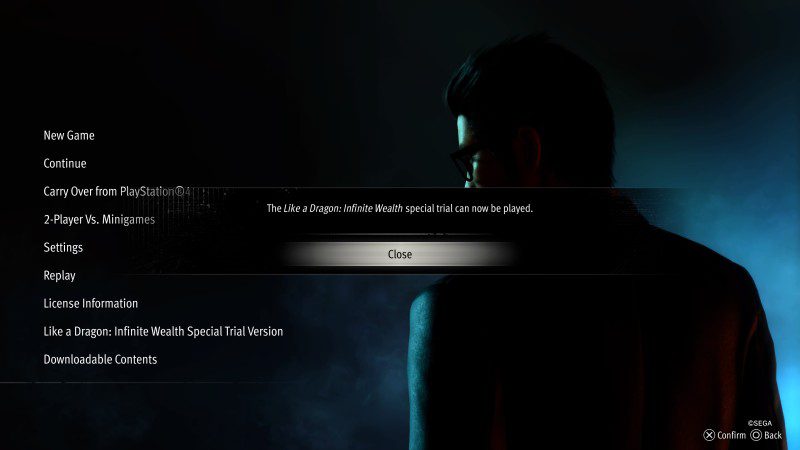 Note, Like a Dragon: Infinite Wealth is a demo included with this game, but players need to complete Gaiden first for it to unlock. There are two different demos to experience as well.
Audio and Visual:
Audio-wise the game is currently Japanese dub with English subs only. All of the classic characters that return have the same roles they had in the franchise in other entries. The audio is mixed well, and the soundtrack is a banger as always. The English dub will supposedly be patched in at a later date. It is yet to be determined.
Visually, Like a Dragon Gaiden looks impressive. It takes what was established in Yakuza 7 and improves upon it. Well done to the team for doing this.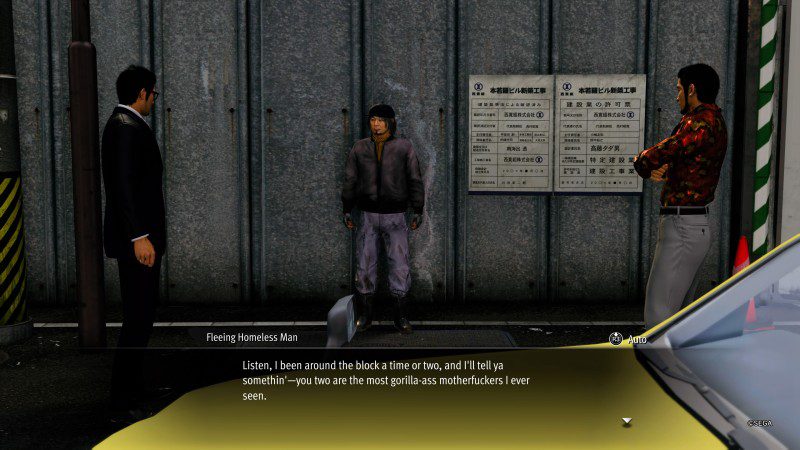 Wrap-up/Conclusion:
For a game that took six months to complete, Like a Dragon Gaiden is impressive. It is a side story, this is essential to the main franchise. It feels good to play as Kiyru again in his live-action beat 'em up style combat. Throw in new elements, a great story, and a good amount of things to do, and Like a Dragon Gaiden is a solid entry for the franchise. The demo for Infinite Wealth provides insight as to what is to come with the next entry as well. RGG Studios continues to move forward in this franchise and there is no stopping this train as it continues forward.
Until next time, Mgs2master2 out!
*Special thanks to Sega PR for providing a review key!*