Today I'm covering a game that I feel so many people wanted to see made and so many others thought that it didn't need it. We're talking of course of a remake of the original PC game, System Shock. I want to preface the whole review by saying that I have never played the original System Shock, seen gameplay, or even screenshots. I'm a little too young to have been part of that generation of gaming. So this won't be a comparison with the original game. It will exclusively be a review of this game and everything that comes with a review of any brand new game that I cover. Let's do it!
Description:
A first-person fight to the death in the depths of space!
System Shock is a remake of the beloved PC classic. Updating mechanics, graphics, and enemy A.I. – System Shock is here to offer a new generation of players a chance to go toe-to-toe with one of gaming's iconic enemies: SHODAN. Fight, hack, and save humanity from a fate worse than death itself.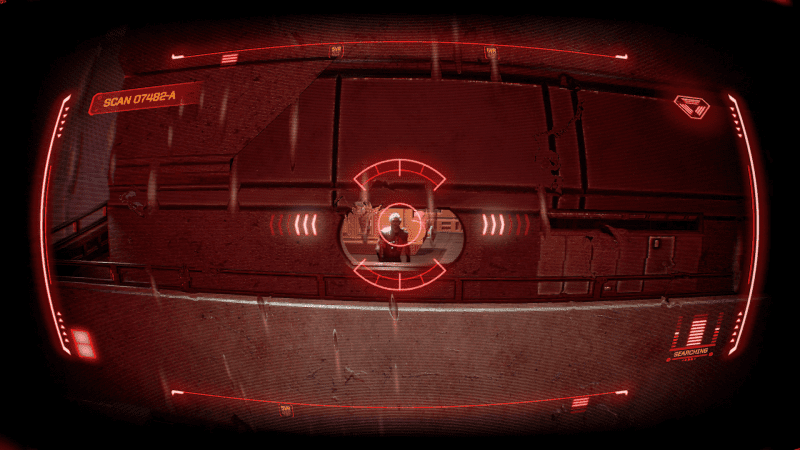 PC Requirements:
SYSTEM REQUIREMENTS
MINIMUM:
Requires a 64-bit processor and operating system
OS: Windows 7/8.1/10 (64-bit only)
Processor: Intel Core i5-2400/AMD FX-8320 or better
Memory: 4 GB RAM
Graphics: NVIDIA GTX 670 2GB/AMD Radeon HD 7870 2GB or better
DirectX: Version 11
Storage: 2 GB available space

RECOMMENDED:
Requires a 64-bit processor and operating system
OS: Windows 7/8.1/10 (64-bit only)
Processor: Intel Core i7-3770/AMD FX-8350 or better
Memory: 8 GB RAM
Graphics: NVIDIA GTX 970 4GB/AMD Radeon R9 290 4GB or better
DirectX: Version 11
Storage: 2 GB available space
Trailer:
Pros:
The game has a great modern look to it. Players of games that are in the same vein will appreciate the art style I believe. It's got plenty of darkness with bursts of light and color. I'm thinking specifically of games like those in the BioShock franchise. Word on the street is that BioShock is in the same vein as the original System Shock, so I wouldn't be surprised if the developers lifted that same kind of design and color palette of BioShock.
The minimum requirements say that this game can work on Windows up to Windows 10. Surprisingly, I didn't see that before I installed it. I have a Windows 11 machine as my daily driver. I found no hiccups whatsoever, so if you have a Windows 11 machine, you'll likely be able to buy, install, and play this game just fine.
One of my more favorite aspects of System Shock is that the title encourages self-sufficiency. There's a certain thrill in feeling the weight of the odds against you. The game has a sense of risk versus reward when everything is stacked against you. And when you accomplish the puzzle or beat the baddie and get to continue, it feels good. It feels like you've earned it as opposed to struggling over a puzzle or fighting something and dying again and again. Nobody likes spinning their wheels in an unbalanced game. Just make sure the difficulty is correct for your skill level.
Before I mentioned having your difficulty setting correct for your skill level. One of the great things about the difficulty choices is that easy exists, which is not always a normalcy. Once you set the difficulty to easy (which according to the marketing for the game never existed in the original) you have the benefit of having an included waypoint system to guide you along.
The game rewards exploration such as litter-picking. The game's puzzles are immersive and enjoyable and almost something I wish I had as a standalone game without the fighting and traversal aspects.
The futuristicness of it all is great and the hacking section feels like a fever dream. I certainly don't know how the original game faired in this regard. I'm guessing it was mind blowing 29 years ago, but this feels like something with a bit more visual staying power..
The game combat is strategic and fought just as much with your mind as much as with the fingers, matching the right weapon or ammo type to their target. That's not to say you can't run up and fight the baddies (aka struggle), but you'll have to take a bit more "Breath of the Wild" approach to the foes.
Cons:
The game has a maze-like Citadel Station again, which makes it feel really damn annoying having to go back and forth through that section over and over again.
Playing the game on a difficulty higher than easy can be unyielding and quite punishing, making it less attractive to players used to modern problem-solving. I had to change the whole thing to easy mode to get as far as I did. Your mileage may vary, of course. I moreso recommend starting on a lower difficulty and working your way up in each playthrough.
The story doesn't always outwardly present itself, leading me to hunt for audio diaries to get PIN numbers to discover clues for the AI's story.
Final Thoughts:
This is a great game, it truly is. I'm uncertain if people will remember this game compared to the original though. The original had staying power because of a few solid reasons. First off, there weren't the same quantity of games back then as there are now. So something revolutionary had a chance to get its head above water and be seen and ultimately remembered. This is not something that a modern game has the opportunity to do as easily unless they have tremendous amounts of marketing. Second of all, the whole "revolutionary" part of it is missing. This game is modernized and remade, but it isn't doing anything particularly new. If you like games like BioShock and you have $40, you'll be right at home. If you're still in doubt, there is a demo as well to try out.
Side Note:
I saw online from people that the demo of this game worked on their Steam Deck, but I couldn't get my review copy to even start on the Steam Deck. It would open for a split second and then crash back out to Steam OS. After the game came out, I tried again, thinking maybe it had something to do with a release date, still no success. I saw there was an update for my Steam Deck, so I installed the update and still didn't have success. Then as of the morning of writing this, I got the notification to update the game on my Steam Deck. The game finally worked and now I can add in a Steam Deck review for this game. Stay tuned for that if you want to know more about it.
Purchase Links: