For those who have been in the 3DS scene for a while, you may have been aware of the homebrew application called FreeShop. It's for those with a modded 3DS who need to download games from the eShop. There are several legal reasons why someone would want to do this, but Nintendo doesn't see it that way. And if you've been around long enough, you'll know it has come and gone several times before being officially shut down. Heck, now Nintendo has even shut down their own eShop. So the need to have this ability again is stronger than ever. Let's get into it.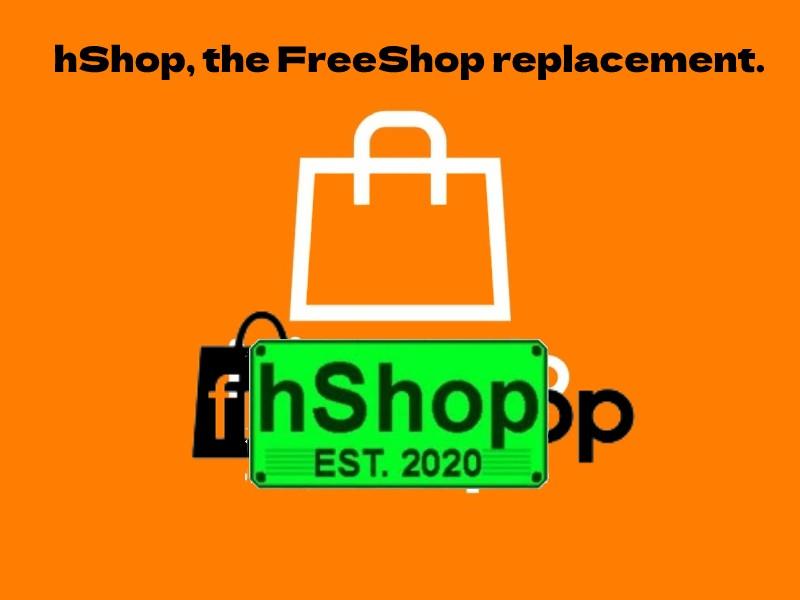 What is hShop?
According to the creator(s) of the application, "We are the ultimate 3DS content preservation service." The app you'll be installing is, "…a brand new application developed from the ground up and designed to allow installing content from hShop on your 3DS directly, omitting the need to use FBI every time." Adding "3hs is free and open source software so if you have privacy or security concerns, you can check the source code yourself to make sure. 3hs is and will be free. Forever."
Features:
Theming support – 

Click

 here for more information.
Music support – 

Click

 here for more information.
User-friendly and simple menus like the site
Ability to sort content everywhere using L/R trigger buttons
Ability to install content while the lid is closed (and on O2DS systems, when the sleep switch is active)
Ability to automatically extract files inside "installer" applications (for example: theme installers), so that multiple can be installed at once
Ability to automatically or manually manage locale emulation
Ability to scan for and install missing updates and DLC for installed titles
Ability to resume downloads affected by network interruptions or poor signal strength
Ability to delete unused tickets
Queue system to install multiple titles
Automatic importing of seeds for titles that require them
Multiple languages. 3hs supports:

English, Dutch (Nederlands), German (Deutsch), Spanish (Español), French (Français, France), French (Français, Canada), Romanian (Română), Italian (Italiano), Portuguese (Português, Brazil), Portuguese (Português, Portugal), Korean (한국어), Greek (Ελληνικά), Polish (Polski), Hungarian (Magyar), Japanese (日本語, Japan), Japanese (大阪弁, Osaka), Ryukyuan (琉球諸語, Okinawa), Russian (Русский), Spearglish (Shakespearean English), Latvian (Latviešu), Moldovan (Молдовеняскэ),T. Chinese (繁體中文), S. Chinese (简体中文), Italian (Napuletan, Naples), Macedonian (Mакедонски), Tagalog (Tagalog), Welsh (Cymraeg)
Instructions:
Grab your modded 3DS with FBI installed on it.
Get on your computer and download this to get the 3HS.cia file, save it to where you will remember it.
Make sure your 3DS is turned off and remove the microSD card.
Insert your microSD card into your PC.
Go to where you downloaded 3HS.cia file. Copy or cut it from that location.
Navigate to the root of the microSD card.
If you have a "cias" folder on your 3DS already, it is smartest to go into that and paste your 3HS.cia file there.
If you do not have that folder, make one now and paste your 3HS.cia file inside of it.
Once it has finished transferring, safely eject the microSD card from your computer.
Insert your microSD card back into your 3DS and power it on.
Navigate to your FBI app and start it up.
Once inside, you'll have a list of stuff. The very first one called "SD" is what you'll press A on.
Now navigate down to the "cias" folder, and press A to go into it.
On this screen, press down to highlight your 3HS.cia and press A on it.
It will then show you several options, simply choose "Install and delete CIA" and press A.
It will ask you  to confirm, press A to do so. And a loading bar will appear during installation.
Press A once it's done to tell it "Okay" and then press home to leave to the 3DS home menu.
If it's not already, make sure you turn on your 3DS' wifi and then connect to your wifi of choice.
Now you can select the new software to open it up and see your 3HS homebrew to load.
Once inside, you'll see all kinds of topics you can download. Go explore!