The PS5 hasn't been on the market very long and it looks like cryptocurrency miners have already cracked the unit to make it do something most of us won't even think of, Mining for Bitcoin or cryptocurrency. In the last few months, cryptocurrency has been on the rise, and clever miners like Netizen are putting the PS5 to the test.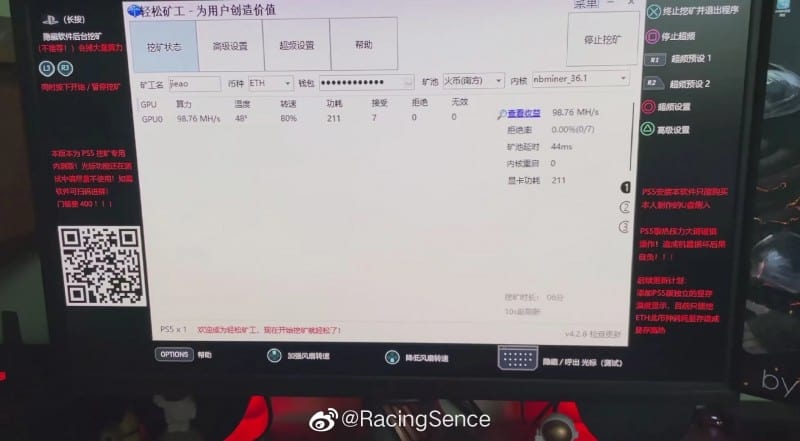 Since the PS5 has a floating-point performance as high as 10TFLOPS or more, which is equivalent to the level of the RX 5700 XT graphics card. As we all know when you're setting up a mining rig you're going to spend a lot of money on GPU's and that's only if you can get your hands on one due to the mining boom as GPUs are still in high demand. I bet someone thought, why not let the new game consoles handle it they got some pretty decent computing power that far exceeds high-end graphic cards.
Now, I do remember about a decade ago and you can correct me if I'm wrong, that the military took like 200 or more PlayStation 3's and turn them into a supercomputer. So this is not the first time a game console was used for another purpose than what it was designed for. No real checks have been done to see if it can really mine like a normal rig setup but knowing that you're able to get away running different code on it, is priceless.
So people looking to buy into mining equipment might be better off buying a PlayStation 5 if this software ever sees the light of day but it's still really cool to see what they are able to do with it. Just remember, we'd advise taking all this with a grain of salt as it remains unconfirmed.
Source: cnbeta.com