Blasphemous has been out for a while now, but recently a new DLC dropped, "Stir of Dawn". This comes in an update, no purchase required. We're going to primarily cover the game as vanilla as possible. Don't worry, we'll touch on the new content as well so you can see how much value it adds to the game's cost of $24. Let's dive in, shall we?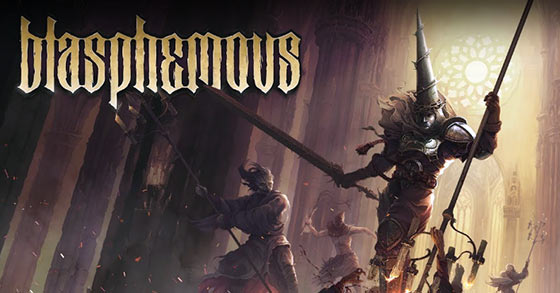 Description:
"Blasphemous is available on Nintendo Switch, PlayStation 4, Xbox One and PCfor $24.99/€24.99/£19.99.
PC players can also purchase the Digital Deluxe Edition for $34.16/€34.16/£27.59. This bundle includes the game, a 200-page digital artbook, digital comic, the OST and the "Alloy of Sin" character skin!
Prepare for a descent into a dark and punishing world where fast-paced, skilled combat combines with a deep and evocative narrative core. You will play as The Penitent One, a sole survivor of the massacre of the 'Silent Sorrow'. Exploring the nightmarish world of Cvstodia and unlocking its hellish secrets, only you can free it from a twisted fate and reach the origin of your torment."
Trailer(s):
Audio/Visual:
Blasphemous is an pixel perfect masterpiece of despair. It features long, sad stretches of gothic ruins. Some are set on the backdrop of cold, desolate, abandoned scenery. Others are simply in underground drippy caves with a hampering sense of claustrophobia and intense darkness. I really don't want to spoil much about the extremely stylized characters and set pieces. If the pictures and trailers don't do it for you, just buy the game and that will quench your dark thirst.
With regards to the audio, the sound is hand in hand with the visuals. From the deeply sorrowful voice overs to the sound of the empty corridors underground, this game is an auditory dreamscape. To give an example of the audio mastering in the game; there always seem to be deep booms whenever a large boss strikes the ground. Or whenever metal strikes there is the sharp sound of it hitting meat or stone or metal. I'm not sure how they came to making everything sound like it belonged in this world, but I love it. Furthermore, the music is tantalizing and fits the overall atmosphere. I just want you to play the game for the music alone. If you're wanting the music and not the game, or already have the game and want the music, here's the OST on Steam.
Gameplay:
As 'The Pentient One', you hack and slash your way through perilous dungeons and gothic hellscapes. This game is far more accessible than other games that have come out touting the same type of gameplay. I'll put this game in the category of easy to learn, difficult to master. Slapping demons with your gnarly sword isn't all that this game is about, mind you, that's the "easy" part. If you don't also master parrying and countering to kill the baddies faster, you'll die faster instead. When prompted, you'll also get to see an execution as a final blow to the demonic bastard you were just fighting. It adds a satisfying end to some potentially long back and forths.
You're not just in it with the default weaponry mind you. So while you may master the sword with parrying and such, you're not limited to that. The game has you uncovering new spells and equipment on your path. That also includes new abilities to make you a venerable tour de force. You'll naturally progress to be stronger and more worthy of the boss fights that become ever difficult as the title goes on.
Be careful though, while you may think that the game is all hell beasts and exploration, there are traps. You will die. You will become annoyed. But again, the sense of learning from the game and passing it is all that much more rewarding.
Replayability/Longevity:
The game by default has a lot to explore and find. I'd say that you're doing yourself a disservice just playing this game once through. We'll be discussing it in the next section, but the game now features a game plus mode for those who don't want to start completely over again. The vanilla version of this game doesn't give you much reason to start all over again. So if you have this game and have already beaten it a year ago, I'd suggest turning it back on and downloading the update that gives you more to do and a new game plus. Let's just head onto that next section now, it's juicy!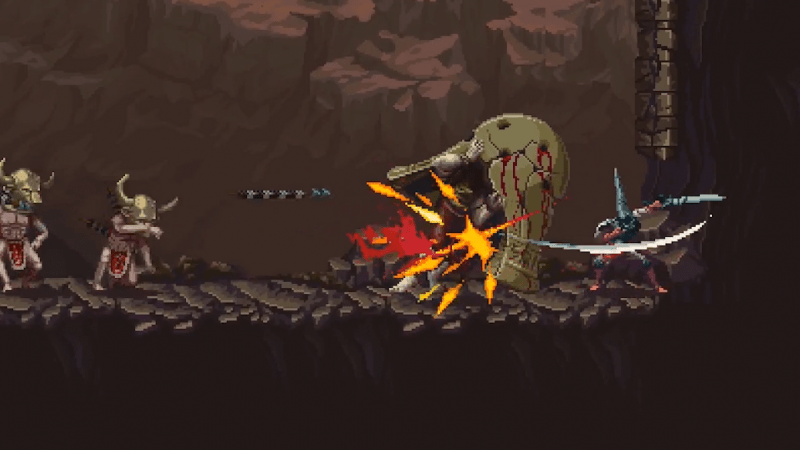 Extra Content:
Let's talk about this extra content. "Stir of Dawn, free downloadable content delivering significant features and a New Game+ mode called 'New Torment' to the game. Available now on PlayStation® 4, Xbox One, Nintendo Switch™, and PC, Stir of Dawn's introduction of New Torment unlocks a new story branch that sees players journey to defeat the five Amanecidas. Laudes – an ancient creation of the Miracle – has been awoken to challenge The Penitent One. Stir of Dawn also brings forth new items and executions for players to utilize, new areas to battle through, a new map system, updated voiceovers (including full Spanish VO), and other significant tweaks to the gameplay. Players of the New Torment mode can choose from one of Three Penitences, each of which drastically changes the gameplay experience:
Unwavering Faith is aimed at players who want to use magic, featuring regenerating fervour to execute special moves – which is lost when hit – and sword damage being slashed in half;
Bleeding Heart introduces a more classic gaming experience, featuring a set of stocks instead of a lifebar (to which everything deals one stock of damage), with enemies also respawning when entering rooms;
True Guilt is a Penitence that sees players lose maximum fervour when they die, at which point Tears of Atonement – the in-game 'currency' – are placed in a fragment. If another death is encountered before the fragment is retrieved, those Tears are lost for good. On top of all this flasks cannot be used to recover; instead they grant The Penitent One fervour.
Blasphemous: Stir of Dawn key features:
Experience a new level of torment: Those who have completed the main campaign can take on a higher level of difficulty as part of the 'New Game+' New Torment mode, which also includes the brand new story content that all players are receiving
Greater variety of gameplay options: Three different playstyles are available in New Torment through the all-new Penitence system, which offers tantalising rewards for those that can handle the handicaps that come with them
Overcome new challenging bosses: Go forth on a journey to defeat the five Amanecidas, encountering new characters including Jibrael and Nacimiento along the way
Be more brutal: The counterattack mechanic has been improved and seven new executions have been added, keeping combat impactful
A more balanced Blasphemous: Enemies have been adjusted, new animations added, and players can now even pet the dog
Get around Cvstodia in new ways: Travel is made easier for The Penitent One with further additions like a new map system and more warp points."
Overall Thoughts:
An inexpensive game that brings you a Metroidvania Souls game and new content that is at no additional cost to you? I think I've said enough. I don't even know why you're still reading this, you should probably go click a purchase link down below and start playing this brutal title.
Purchase Links: