Pixel Girl is a streamer across the pond in the UK who, every year has a 24 hour streaming marathon of gaming. 2018 will be no different for her as she does this for charity to help out others. We're putting up this article to raise awareness for her great cause since it's something that everyone can help with and participate in!
I saw the following tweet from her Twitter account @PixelGirlPlays (give her a follow, she's great) and I knew Hackinformer readers would help out!
Looking for Gamers Streamers on twitch and YouTube who would promote my charity event and make a video or host it on twitch. Please contact me if you can so I can show some appreciation.
My link is https://t.co/gZgAMJsj8a pic.twitter.com/4kWFhYVZ2j

— Pixel 🕹❤🎮 (@PixelGirPlays) February 6, 2018
And then this one:
Here we go tweeps the new date and art work to go with it. I'm doing a 24hr charity stream for mental health. I have some amazing prizes to give away from my lovely sponsors. Donate for your chance to win https://t.co/gZgAMJsj8a
I hope you can help support me and show some love pic.twitter.com/41xNPTsL7j

— Pixel 🕹❤🎮 (@PixelGirPlays) March 6, 2018
As the tweet indicates, she updated her stream to April 13th and continue through the same time on the 14th. Obviously, your mileage will vary depending on where you live. If you want to watch the event or have it on all day as you do things, that would be tremendously fun. You could always start it on the 12th if you didn't want to miss a single minute of it and then continue to watch until it's over. You clearly don't have to, but I think 24-hour sessions are extremely fun to watch. Because who knows, the streamer might play your favorite game. Heck, they may even take game requests!
Here is the story told from Pixel Girl herself:
'Hello All,
Thanks for stopping by my just giving page I  am going to be running my annual springtime 24-hour gaming marathon again this year.
This year we will be raising funds for The Samaritans the providers of suicide prevention services in the UK. A lovely organization that tries to remind anyone who is going through a dark period that they aren't going through it alone.
I will be live on twitch for twenty-four hours (knowing me it will probably be a bit more) playing all sorts of games from triple-A to indie and with game giveaways every hour, plus so special bigger items to give out.
I look forward to seeing you all there and thank you for the support 
Kind regards
Pixel
#NeverGiveUP'
Pixel Girl wanted me to let our readers know:
The Samaritans do fantastic work helping out others with causes like the one that she is doing donations. As mentioned before, her donations will be for suicide prevention. Just tremendous work overall from the Samaritans. They deserve every penny that can help them keep doing the great work that they do. Suicide prevention is a tough subject and they have the know how to help those with suicidal thoughts/tendencies. This is Pixel Girl's fourth year doing this thing guys! She knows how difficult, but worthwhile it is to stay up and earn the 2300 pounds of money. Additionally, it's also worth noting that since she has such great sponsors such as Ubisoft and Behemoth, she'll be giving away prizes to viewers of the stream all throughout that were donated by the sponsors!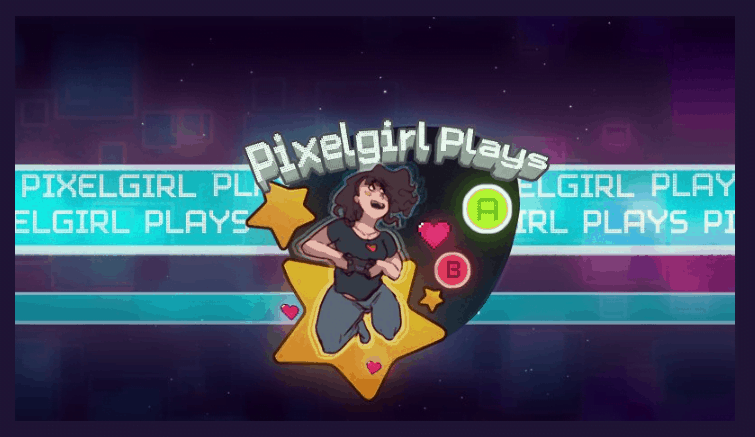 Here's every single way you can help Pixel Girl and others:
You can watch the live stream and donate during the event, that's the primary way. That way you could win prizes, and it keeps the viewer count high. That matters because she can continue to get big name sponsors every year. It's important all around.
Or you can go and donate right now on her event page here.
Follow her on Twitter and retweet her charity tweets. Retweet this Hackinformer article. Mention this stuff online and tag friends in it.
You can now and always donate to the same charity that she'll be giving money to, Samaritans on their donation page here.
Or you can also start a fundraising campaign for Samaritans like she did, just click here.
And/or you can always help find local non-profits that help those struggling with suicidal thoughts, or really any cause that is dear to you, or start a new donation cause by visiting here.
If you like the author's work, follow him on Twitter @V1RACY
And as always, stay tuned here on Hackinformer.com for so much more and follow us on Twitter @Hackinformer