Before the new year, we got to see the Nintendo Switch get tear down at the 34c3: conference. Basically showing that the machine is not very hard to exploit and quite a bit of documentation, about the hardware, is already online because of what chipsets they use but since the 34c3 what has happened? Well, quite a bit actually.
Now, of course, there are a few requirements and you're Nintendo Switch has to be on firmware 3.00 or below to utilize these exploits to play Homebrew. At the time of the talk, there wasn't any real Homebrew to show like we've seen with the PS4 at 34c3 before but after a few days since the talk things started to pop up like retroarch working on their infamous SNES emulator for the Switch.
The next big development is, someone has ported Doom to the Switch now this isn't the one you buy in the eShop. This is the classical Doom we all love and grew up playing before some of these pretty cool remakes.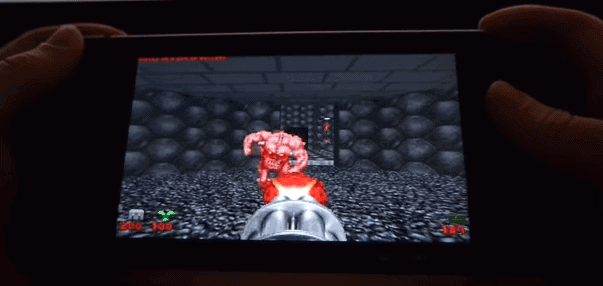 Now there are a few things you will need to get Classic Doom working on your Switch.
So before you try anything:
– you need firmware version 3.0.0
– learn what pegaswitch is
– sdbcore it will delete your Miis
How to run it:
– you need firmware version 3.0.0, again
– you need libtransistor to compile this
– you need ace_loader to run this (part of libtransistor)
– you need pegaswitch to run ace_loader
There are a few other steps to getting this working and you can find them here with the Beta release of Classic Doom for the Switch too.