It's nice being able to use the Nintendo Switch Joy cons on any Android device but there always that one problem, where you can't use both Joy con as one controller just like on the Switch.
Now, this is where the Joy con enabler comes in hand and will allow you use both Joy cons as one controller in Android games or emulators. The app is pretty simple to use and only has a few features like invert analog sticks, capture button as the back button, & home button as Android home button but more features are under development, like profiles.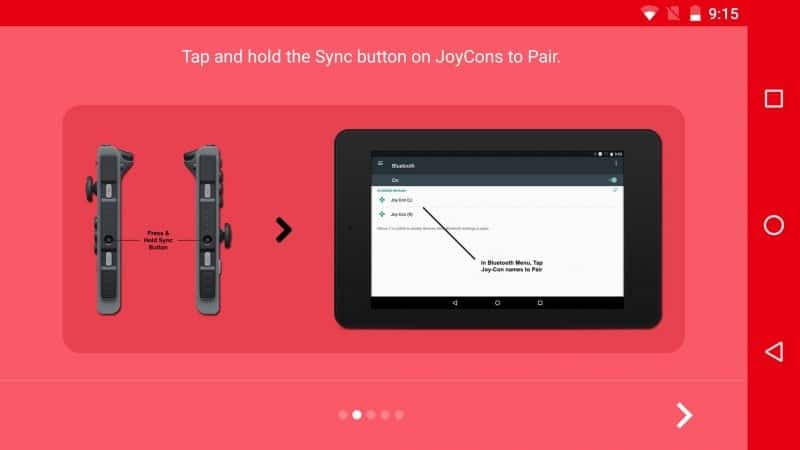 If you would like to purchase the Pro app its only a $1.99 in the Play Store but I would make sure that everything works properly on your phone first before making a purchase. If you've already hooked up the Joy cons to your phone and they lag very bad in a game then this application will not fix them, so don't buy it. Also, your phone will need to be rooted and have SuperSU app if you purchase the Pro version.
Extra Features:
– Invert Analog Sticks
– Use Joy-Con Capture Button as Android Back Button
– Use Joy-Con Home Button as Android Home Button
– More features under development.
Note:
– Games & Emulators may require In-Game Remapping.
– Reduce In-Game Sensitivity if facing issues.
Joy-Con Enabler allows you to test & use your Joy-Cons together in Android Games and Emulators. It takes inputs from both Joy-Cons individually and combines it by emulating the Game Controller which can be easily recognized by Android. Works with almost every Game with Native Controller Support. Compatible with all Android Versions. No Custom Kernel required.
Important:
Joy-Con Enabler Pro requires root with SuperSU. If you don't know what "root" is, then don't purchase Enabler Pro. It won't work without root!
If Joy-Cons lag on your Device, Joy-Con Enabler will not fix it
Thanks for the tip @riddle43 & @lovendei