Calling all the Ratalaika Games fans out there the next awesome game to be released in their line up is I and Me for Nintendo Switch!!
I and Me comes to Nintendo Switch on the 6th of July for Europe and Japan (but the  North American release of the 6th is still pending,) but if not on the 6th it will be launched on the 13th more then likely.
I And Me Overview
"If there were another me, observing myself from the perspective of a spectator, how would I regard another me? How would I get along with the other me?"
Previously on Steam, I and Me is a puzzle platformer by Chinese developer Wish Fang. A game where you control two cats simultaneously and must perform the same action.
Players will need to manage both of them at the same time and let them coordinate to complete the adventure. The game has four chapters based on four seasons with a total of 90 levels. Sometimes you must think carefully, and in some places you need to be flexible. The soundtrack of the game is soothing with orchestra and piano music, each season has its own style.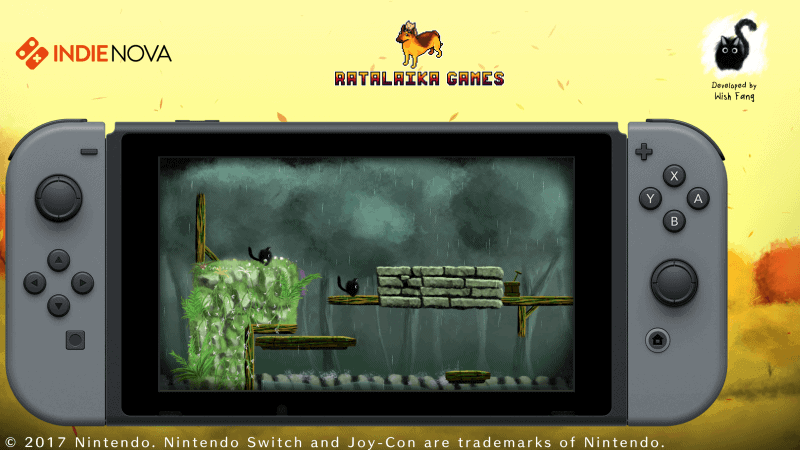 This game features
Unique hand-drawn art style.
Sweet music.
Suitable level difficulty.
A profoundly deep story that expands with every level you complete.
4 Chapters with multiple levels (90 levels in all).
Chapters have their own season, as well as specific puzzle elements, music and ambiance.
Support for Nintendo Switch Pro Controller.
I and Me is the first offering Ratalaika Games has planned for Nintendo Switch, as we have more on the way, including League of Evil, which should release either later on this month (July), or early August.
Please be sure to like them on Facebook and follow on Twitter to stay up to date with all of there Nintendo Switch news as they have plenty more in store for you soon.
Thanks for reading and keep doing it for the love of the game.