SAO has been an amazing phenomenon, enjoying increased global popularity since it's conception, with no signs of its momentum slowing down. And while it was expected that Namco Bandai would continue in publishing games for this series, the newest title looks to be the best one yet.
Going back to its origins, Hollow Realization is a brand new story created by Reiki Kawahara, the original author of the Sword Art Online light novels; players will enter a new VRMMORPG world called "Sword Art Origin" – an alternate universe set in the games original server. As it's set in the first server, fans of this series will get a chance to see the events and stages from the very beginning of the Sword Art Online world!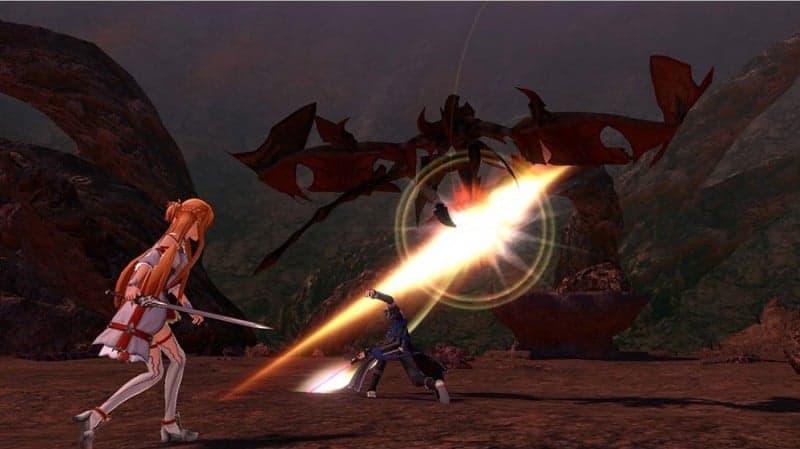 With the aid of the PlayStation 4, in this highly detailed and dense world filled with dynamic environments, a rich adventure awaits. Featuring the return of SAO mainstays, Kirito, Leafa, and Asuna, as well as many other familiar faces, the beloved characters will venture forth; joining them is the debut of a mysterious new character – who is this girl, and what significance does she hold in the world of Sword Art Origin?
For gameplay, improvements have been made to ensure that battle and exploration are intense and strategic. With an already comprehensive RPG system matched with defined action elements, the scale, and scope of Sword Art Online's battles are now even more explosive, with rewarding and satisfying attacks.
Sword Art Online: Hollow Realization will be released in Japan for PlayStation 4 and PlayStation Vita in fall 2016, with US and EU, dates set for the same platforms sometime in 2016. LINK START!
SWORD ART ONLINE: HOLLOW REALIZATION
PlayStation®4 PS®Vita [Action RPG] Release: Q4, 2016
Sword Art Online: Hollow Realization (PlayStation 4™, JPN)
US$ 65.99
Sword Art Online: Hollow Realization (PlayStation Vita, JPN)
US$ 59.99