Earlier this month developer smoke showed us Rejuvenate (UVLoader) for PSM Unity working on the PlayStation TV. Well to day is the day that we all have been looking forward too, Rejuvenate for Unity..
One of the best things about Unity, is you no longer need to use USB to run it after it is installed. 🙂 Now all the other homebrews and emulators may need to be updated to Unity specs, so at the moment only thing that has be confirmed working is the hello world and Smoke's NES4Vita.
Homebrew & Emulators tested and confirmed working by rjmmarcelo
"Thanks to Netrix as the work was done almost by him (and also thanks to SMOKE for testing and modifications to the setup script), Rejuvenate is now supported on both PSM Unity and PSM Unity for VitaTV.
Installation
Just like before, run SETUP.bat and follow the directions. If you are using PSM+, be sure to follow the directions where you get PSM+. To use on VitaTV, install the package on your Vita and then move the memory card to the VitaTV. I hear that mr.gas will release a method for package installation that does not require a Vita to install. Follow him on Twitter for details on that when the time comes."
Unity update:
VitaDefilerClient, released for PSTV installation method by Mr.Gas and Smoke..
Download: VitaDefilerClient for Unity
Mirror: VitaDefilerClient for Unity
Download Ver2: VitaDefilerClient for Unity 0.3.3 beta
Extra Downloads: PSM backup files, everything you need for PSM+
Mirror: PSM backup files, everything you need for PSM+
As always, you can find downloads to the latest version here as well as VitaDefiler and UVLoader on GitHub.
If you have been using PSM Dev then this shouldn't be to hard for you. Now using it on the PSTV it's best to have your vita to setup you memory card for Unity. Then do the email trick for the memory card swap, once done take the memory card out of the vita and put it into the PSTV.
Don't forget to use our guide to get your license files for Unity here..
Just a friendly guide about rejuvenate and what "PSM+" is and what can we do with it?
PSM+ is an alternative way of creating license files for PSM and the scene's answer to the closing of PlayStation Mobile Service. By creating license files from here you will be able to still develop and run applications with the PSM SDK in the future. Additionally this will grant you access to run the PSM hack "Rejuvenate" and enjoy Native Homebrews on your Vita.
So basically with PSM+ all of you who weren't able to obtain a PSM developer license in time, will get a second chance to join the party and enjoy Homebrew on your Vitas again! However, for this workaround to succeed, write access to the Vita's filesystem is needed to replace some important files.

Note: You must be running FW 3.51 or lower to make use of the Dev Assistant(s) and Rejuvenate!
For clarification: The supplied write trick was found by Mr.Gas @gabaas1 and Major Tom@frtomtomdu80 quite some time ago and since Firmware 3.51 seems to be THE firmware for hacking now, they decided to release their programm for everyone!
Download and Tutorial for the EML Write Trick
And as already stated: This trick will additionally grant you access to install the PSM Dev assistant for Unity app to your PlaystationTVs and run Rejuvenate!! Check it out here:http://hackinformer.com/2015/06/26/install-psvita-package-files-firmware-3-20fw/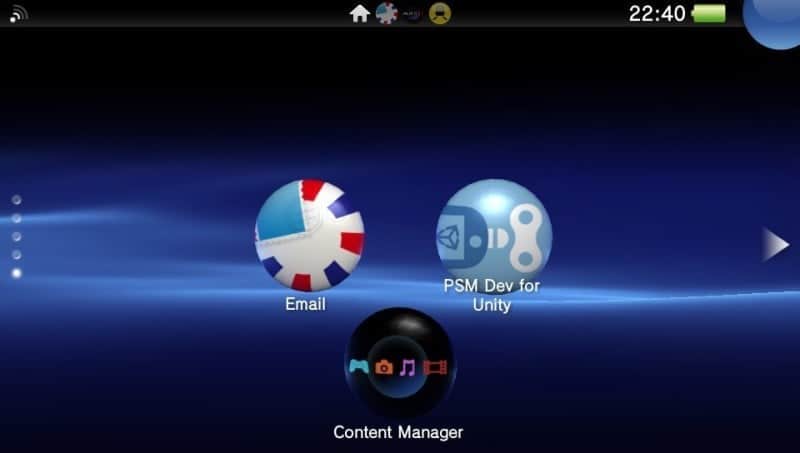 Once again:
Remember to NOT update to 3.52 or later as it would lock you out of PSM Unity and Rejuvenate!!