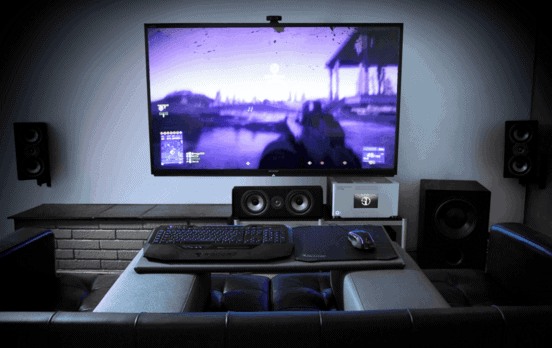 Hello, everyone!!!
Today I want to share with you my experience, because I need to change my laptop and I've decided to build my own gaming PC.
(Important to say this now, that I'm not a know it all on pc hardware 🙂
When we talk about gaming PC, the most of you point on graphics and speed factors, with ultra settings and edges of 60 fps and up.
Others who can not spend a large sum and want to replace a PlayStation 4 with a PC can do so with a fairly narrow budget. The only flaw is that we can't expect to have a pc monster that will run all games at the highest settings and with high performance.
Let's see together what components I chose for you:
CPU
AMD A10-7870K
It is a quad-core processor, with a base speed of 3.9 GHz up to touch the 4.1 GHz in turbo mode.
So we are talking about excellent performance at an affordable price that is around $ 140.
We will rely on the integrated GPU, which will be enough to run many of the most popular games at a resolution HD 1080 to 30 frames per second.
Give a look here
MOTHER BOARD
Here, too, we should not necessarily spend a large amount, with about $ 90 we can have a motherboard that has nothing to envy to a high-end motherboard, I'm talking of Asus A88X-PRO
You can find it here
RAM
There are several ram which we could point to, but between all of them I chose G.SKILL 8GB DDR3 2133, ideal for this system, price is around $ 65.
Here's the cheapest
HDD
Here, too, I've focused on quality and price, we can buy for about $ 50 a Western Digital Blue WD10EZEX – 1TB.
POWER SUPPLY
In this case we should not necessarily spend too much, we can just put a EVGA 100-W1-500 KR-500W, price about $ 45.
CASE
It will not really nice to see, but we do not need something that makes the aesthetic aspect, but it is doing its job and that's why we chose Antec VSK-4000, cost about $ 30.
With about $ 90 you can buy an operating system like Windows 8.1.
In conclusion, with around $ 500 (not including shipping) you can build a gaming PC , which will have nothing to envy with a current PS4. Needless to say with a extra $ 100 more you can add a really nice GPU, for those who may not be satisfied with the graphic performance of this system. Which as I said before it will able to give you a decent performance on gaming, and sufficient to play.
As I said before I'm not a know it all on pc hardware, but I've based this little guide on my experience and my needs asking friends and searching the web.
I hope this will help the most of you!
As always I invite you to follow my Twitter account darkamon and more than ever I really want your comments!
See ya!!!