This has happened to me quite a few times, getting banned for system mods, cheating in a game online, or whatever. So now your console is banned from playing online, well it's banned from playing on their servers. If you know anything about tunneling you can still get back online with your system. It may not on be on the big networks, but you still can get online and that is what really matters. Now this was real big with the old Xbox, and I still use some them to this day to play with friends. There is a list of tunneling software I still like to use.
Tunngle

Tunngle connects gamers all over the world. Tunngle Basic is 100% free! You will be able to play any game you like,use your messenger and enjoy your Tunngle experience. If then you'll choose to try the full power of Tunngle,you will always have the option to upgrade to a Tunngle Premium or Lifetime Account.
Kai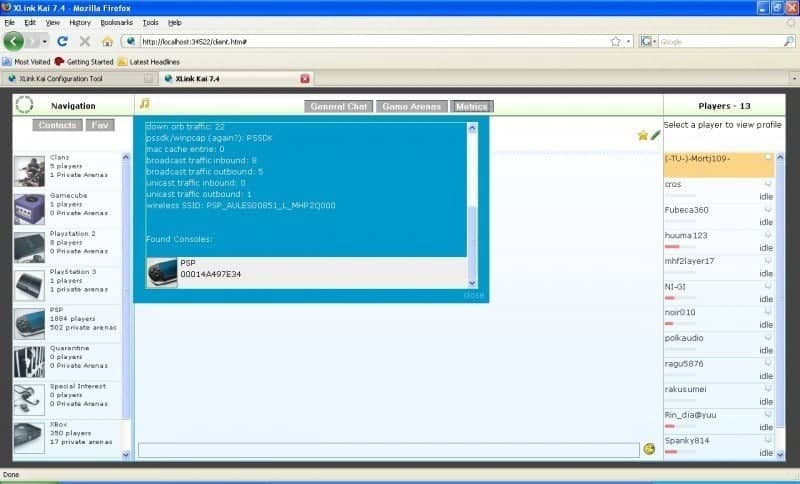 xlink kai is a global gaming network- bringing together XBox, xbox360, Playstation2, PS3, Gamecube ,DS, and PSP users, in one integrated community. It is software running on your PC (windows, linux) or Mac that allows you to play system-link enabled games online for free. Kai is the only service that does not console specific and boast one of the friendliest communities available.
Features:
-Supports xbox, xbox360, Gamecube, PS2,PS3, and PSP system-link/ Lan enabled games.
-2 gaming modes ( messenger and Arena).
-Integrated chat in all areas.
– No port forwarding required on almost all network setups
-PC to PC and PC to xbox voice, Conversation using the SPEEX codec
– Extremely simple user interface
-Auto update notification
-Compatible with wifi networks ( not all wifi network setups)
-network connection monitors
-Support for university dormsand proxies such as Italian Fastweb ISP
-Lots more features for you to discover.
XLIL
XLIL is a Linux GUI launcher and installer for the Xlink kai tunnel software. It's published as a distro independent application. The software is programmed in Python using either pyQT and can run both KDE and Gnome.
http://sourceforge.net/projects/xlil/files/
neXBC
neXBC will change the way you play system link games. You will no longer need to join rooms, or even be at your PC to play. neXBC is designed to let you play the games you want with the people you want, for as long as you want without having to touch you pc. Fire up neXBC, set your game type filters, and relax for a evening of non stop gaming. This works with xbox, xbox360,and psp
XBSlink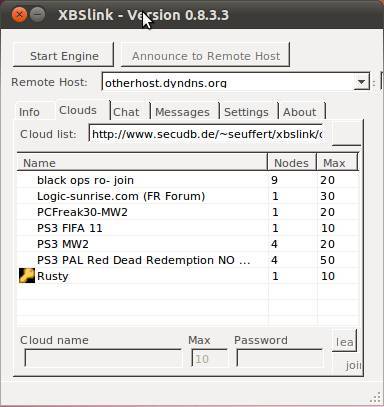 XBSlink is a proxy for xbox360 and PS3/2 system link games. Simply run XBSlink user on the internet or XBSlink cloud and ply your favorite game over the system link  Feature just if the game consoles where on the same local network.
Features
-play any xbox360 or PS3/2 system link games
-unlimited number of users
-automatic UPnP NAT port forwarding
-internal chat to communicate with connected XBSlink nodes
-cloud list- Join a cloud of other XBSlink users
-GUI and command line (non-GUI0 mode
-Lots more features for you to discover