Earlier this week we gave you the details about The Flow's PS1 bubble's and today he as released them for everyone to enjoy for FW3.52 and below. Like mentioned in our last article, you will need to own at least one PS1 game to make these bubble's and be able to use the email hack as these bubbles are like the rebirth bubbles.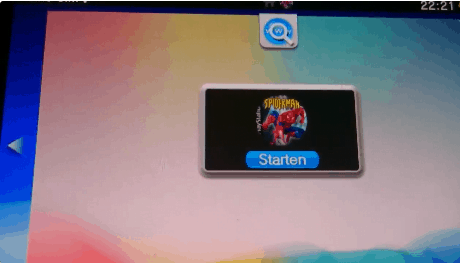 Just like the rebirth bubbles, you will have to dump and sign them but TheFlow has made a simple homebrew that runs in epsp called dumper (so you need to have TN-V only in your Vita for dumper to work) and a PS1 signer that you run on the PC in command prompt.
TheFlow's PSone Loader:
"PSone Loader is a software which allows you to run PSone classic games from the PS Vita Livearea (custom PSone bubbles). It does support custom as well as official PSone games. This software is made of 3 components: The DUMPER, which does dump the PSP and KIRK headers of the 'simple' module (DATA.PSP) that is required for the SIGNER program. The SIGNER, which does inject the fake signed custom 'simple' module into a PSone game converted as 'EBOOT.PBP'. The LOADER, which does patch the pops module in order to allow custom converted PSone games and to bypass license verification of offical PSone games."
"The method of custom PSone bubbles does not have the 'Settings' menu which is used to configure screen mode, button assignments, disc change, etc. However the structure of the configuration file '__sce_menuinfo' has been documented at 'include/pops_config.h'. Therefore, it is possible to write a PC app that can do the configuration for your PSone games."
Now for installing PS1 bubbles on the PSVita, we have put together a tutorial on our guide but we really haven't had a chance to play with the new PS1 bubbles yet as they were just released. So if you see something that's wrong in our guide please don't hesitate to say something to us in the comments below, on Twitter or email us.
If you are on FW3.52 and want to use the PS1 dumper (since its TN-V only), plus make PS1 bubbles you can use Smokes psp-installer to write in the game folder again. WARNING: This wipes out your GAME folder! Make backups before using this!