How to install a VHBL Bubble without any exploitgame
---
Working for Firmwares: All
PlayStationTV compatible: Yes
Difficulty: Easy
Time: 5-10 min

Credits: qwikrazor87, Mr.Gas, Major_Tom

Note: Your 'basegame' will be replaced by the VHBL bubble and thus not be useable anymore!
Note: Make a CMA backup of your Basegame first!
Step 1: Download and copy the savegame
---
1) Download the VHBL_pboot_unrestricted.zip archive if you haven't already and extract it.
2) The first thing to do is move the whole VHBL01234 folder to Documents/PSAVEDATA/xxxxxxxxxxx/..
..and transfer the savegame to the Vita via your favourite CMA program.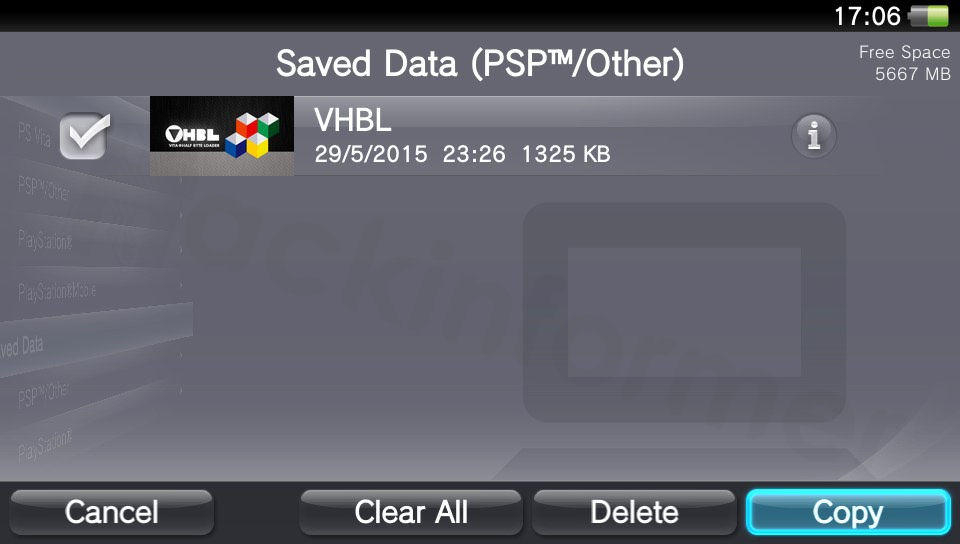 Step 2: Installing the PBOOT.PBP file
---
Fail-Mail trick - for firmware(s) 3.00 - 3.52
---
Backup Editing - for ALL firmware(s)
---
Done! :)
Alternatively: Video Tutorial by HackinformerTV via youtube
---
FAQ & Troubleshooting

---



How is the compatability to homebrews?!
It should be the best compatability that is possible.
My Bubble didn't change!?
It can be everything. Start over again.
Can I install a different Menu?
Yes just update the VHBL01234 folder and recopy it to the Vita.