How to set up your E-Mail App for Fail-Mail
---
Working for Firmwares: 3.00 - 3.52
PlayStationTV compatible: Yes
Difficulty: Easy
Time: approx. 5 min

Credits: Mr.Gas, Major_Tom
Requirements:
writer.eml (123 kb)
Thunderbird or Outlook

Note: This process needs to be done once before you can use the #0 trick.
Step 1: Reset your E-Mail application
---
1) Download Mr.Gas' writer.eml if you haven't already
2) Open this .eml file with either Thunderbird or Outlook and send it as new message to your Vita!
3) On your Vita you should now see a camera symbol. Touch it and DO NOT click OK on the appearing Error Message but simply close the e-mail app completely!
4) Restart the E-Mail App and re-register your Mail account.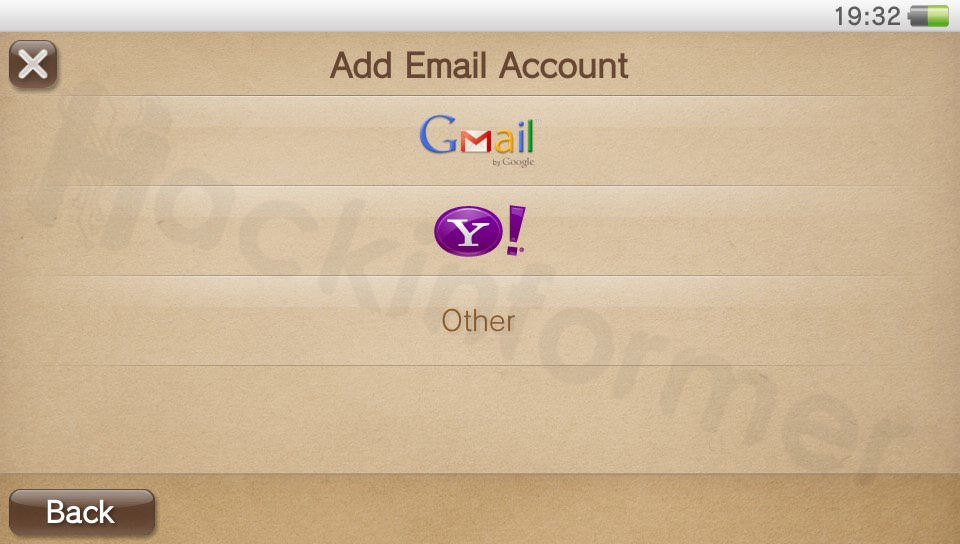 Done! This should fix the Question mark if you come across it!