How to install a TN-V Bubble without any exploitgame (3.52 and below)
---
Working for Firmwares: 1.00 - 3.55
PlayStationTV compatible: Yes
Difficulty: Easy
Time: 5-10 min

Credits: Total_Noob, qwikrazor87, Mr.Gas, Major_Tom

Note: Your 'basegame' will be replaced by the TN-V bubble and thus not be useable anymore!
Note: Make a CMA backup of your Basegame first!
Step 1: Download and copy the savegame
---
1) Download the appropriate archive if you haven't already and extract it.
For 1.00 - 3.36: FW350_TN-V11_bubble.zip
For 3.50 - 3.55: FW352_TN-V11_bubble.zip



2) The first thing to do is to download the 660.PBP and place it in the TNV savegame!

3) Next up move the whole TNV folder to Documents/PSAVEDATA/xxxxxxxxxxx/ ..
..and transfer the savegame to the Vita via your favourite CMA program.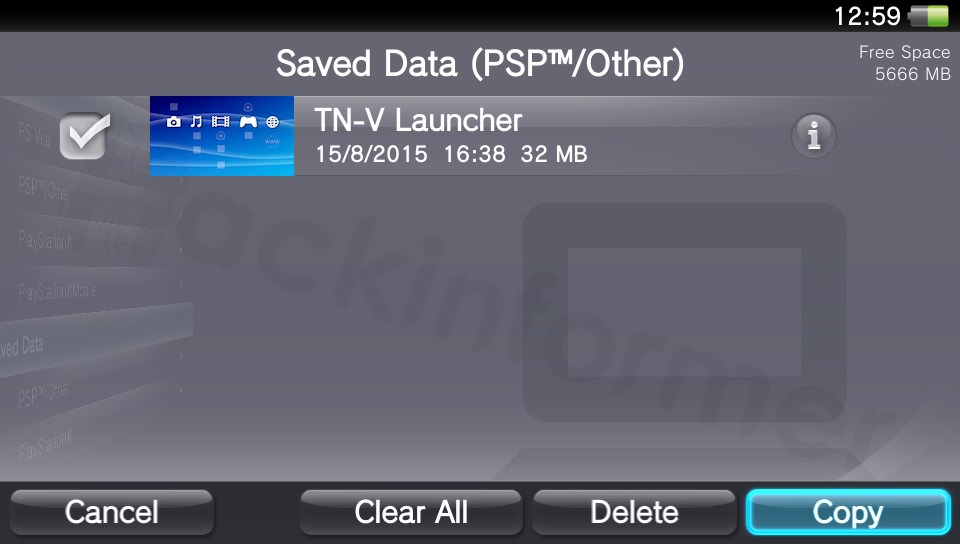 Step 2: Installing the PBOOT.PBP file
---
Fail-Mail trick - for firmware(s) 3.00 - 3.52
---
Backup Editing - for ALL firmware(s)
---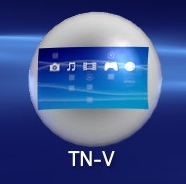 Step 3: Setting up TN-V for the first time
---
1) Start your Bubble and keep pressing the R-triggger until the TN-V Recovery Menu shows up.
2) Navigate to the Advanced tab and select Install 6.60 files (needs to be done only once)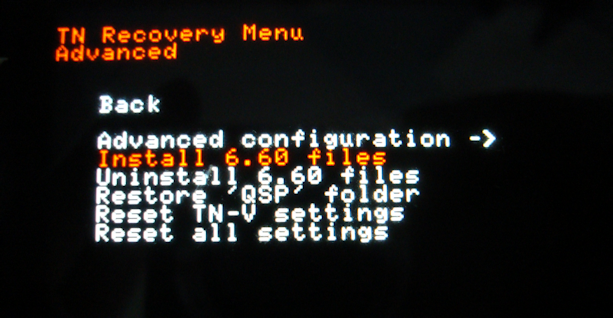 3) Exit the Recovery menu and TN-V should boot up.
Done!
Alternatively: Video Tutorial by HackinformerTV via youtube
---
Addon: If you are running TN-V for 3.50+ you might take a look at Qwikrazor's game2vhbl plugin to list Homebrew from PSP/VHBL/ in the XMB!
FAQ & Troubleshooting

---



I'm on Firmware 3.5X and can't write Homebrews to the GAME folder?!
You will need to use ONEMenu to launch your Homebrews from somewhere else.
My Bubble didn't change!?
It can be everything. Start over again.
Can I install a different Menu?
Nope. But you can launch any menu of your choice manually.