PS4 Exploits/Payload files for FW5.05 or FW4.55
PS4 FW5.05 HOST files and Bin files.
Vtxhen 1.6
Vtxdumper 1.8
Vtxftp 1.3
Update blocker
Mirahen
Linux loader
DB SG Backup v2 (Trophy support)
APPTOUSB
Kexec
Bin Loader (stand alone)
ReactPsPlus (year 2013)
ReactPsPlus Undo (year 2018)
KDumper
Download: All in one pack
PS4 FW4.55 HOST files and Bin files.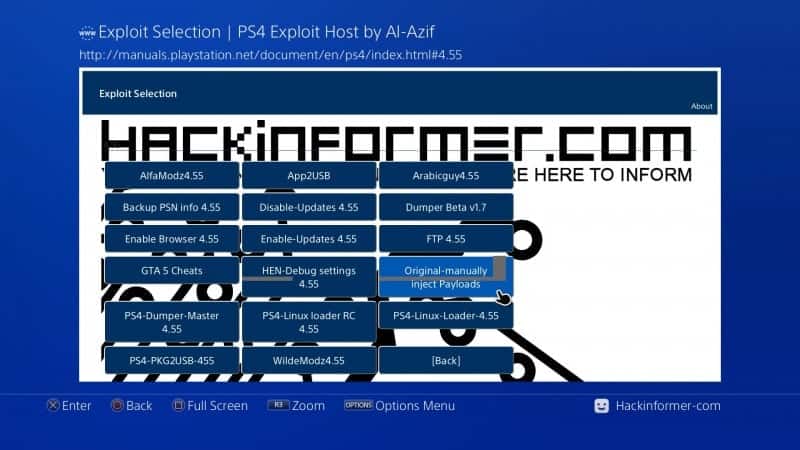 UPDATED:
+ Kernel/Userland/Rop/Syscalls JS files from Al-Azif 0.4.2 exploit host.
+ HEN & HEN VR payloads with spoofs
+ Dumper: CFG file added to the directory (copy to USB root & configure) and known working file set pre-configured
+ Lamance updated to 0.8
+ Alfamodz 1.2 mod menu added.
+ ApptoUSB v17 updated.
+ Descriptions updated for clarity.
+ Known working configurations added.
Download: All in one pack