Trophy Hack
(offline only)
By using the mail writer trick and via modifiying the correct database you can manually maintain your Trophies and basically do whatever you want.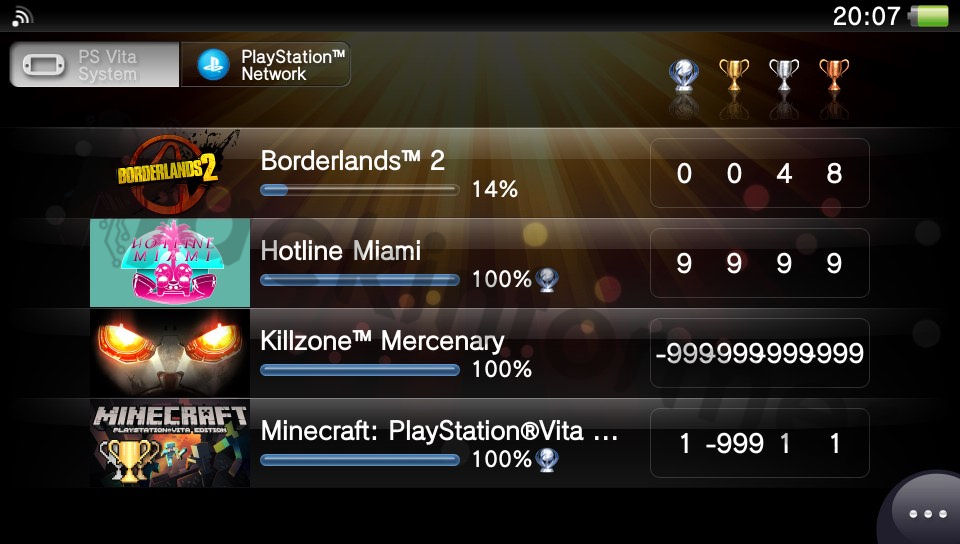 Note: Syncing at your own risk!!
Tutorials & Guides Compilation
---
TropHAX (HENkaku only)
[Tutorial] How to hack and modify Trophies (none-henkaku)
Frequently Asked Questions
---
Can I get banned for doing this?!
We don't know how sony is going to deal with this yet. So its at your own risk.