Retail emulation returns: With the Xbox Series S & X, once again gamers can now experience the nostalgia of playing their favorite classic games without paying for developer mode, and it's just cool to have, plus very convenient.
These consoles not only provide stunning graphics and performance for new games but also retro games as well. The bump-up in graphics made some retro gaming look almost next-gen shit bringing back the joy of playing older titles through retail emulation once again.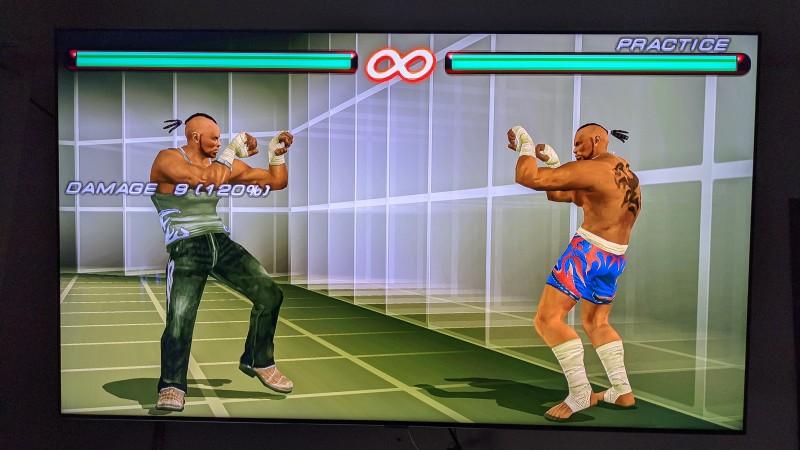 Just 3 months ago MS blocked one way we were uploading the emulator to the store and blocked the use of most of them working altogether, so there's been some trouble in the retail emulation scene.

Finally, after some messaging around with the upload process were able to trick the approval process again allowing for retail emulation once again but this time GoldenSky/gamr12 would not be handling it as he pass the torch to SirMangler and TRW on the Discord server called the Xbox Emulation Hub, where users discuss running emulators on Xbox consoles. An announcement from staff member GoldenSky on the server confirmed that Microsoft is taking action against retail emulators. GoldenSky stated that retail mode is dead no matter what you do now, and the Discord server's retail mode channel has been deleted already.
Even though retail emulation came with a twist if you wanted to use it as, now you'll need to pay a Patreon fee to get access to the new workaround/white list with an app called UWeaPons Store but MS caught on really quick this time and started banning accounts that uploaded emulators to their store no matter what. So Retail mode has died once again and it's probably better this way so no one has the get banned as MS could just wipe your whole account and Xbox console. So it was nice while it lasted
Conclusion:
See Retail Mode emulation is a process where Homebrew and Emulator apps (UWP) bypass certain security protocols allowing these apps to be uploaded to the MS test store, installed, and run on all Xboxs without the need for a dev account. In Mircosoft, eye this enables unauthorized access to apps and games in their store and you know they can't have that going on. Even though most of us can see RetroArch coming to the Xbox store sooner or later especially if they want to compete with the Linux powerhouse Steam Deck. Plus they are leaning more toward Cloud and PC gaming nowadays.
See by utilizing the power and capabilities of the Xbox Series S and X, retail emulation brings back the glory days of gaming to the masses without the need for a dev account. It makes it easy for the masses to play classic games on badass hardware and without the need for any original hardware. Plus Retail or Dev mode emulators allow gamers to access a vast library of retro games and experience the joy of playing their favorite titles from the past in HD graphics.
Now dev mode or retail emulation is not just about nostalgia. It also serves as a bridge between generations, allowing younger gamers to discover and appreciate the rich history of video games. By offering a seamless and user-friendly emulation experience, the Xbox Series S and X are making retro gaming more accessible and inclusive.
In addition to providing access to classic games, retail emulation on the Xbox Series S and X opens up possibilities for game preservation and conservation. As technology evolves, older hardware becomes obsolete, making it difficult to preserve and play games from previous generations.
Retail and Dev mode emulation ensures that these games are not lost to time and can be enjoyed by future generations of gamers. Just sucks MS couldn't just let this one thing slide by cause in my opinion that made people want to buy it even more or maybe MS has something up their sleeve for retro gaming in retail mode as I said before, I could really see RetroArch making on to the Xbox here soon, especially if they make there own handheld PC. Oh well back to Dev mode for all your retro gaming on the Xbox.