How would you like to have multiple payloads on your Hacked Nintendo Switch? Yes, this is already possible but how about rebooting to a payload of your choice on reboot and the best part is that no PC or Dongle is needed! Well, this is now possible with an app called payload launcher by developer Suchmememanyskills.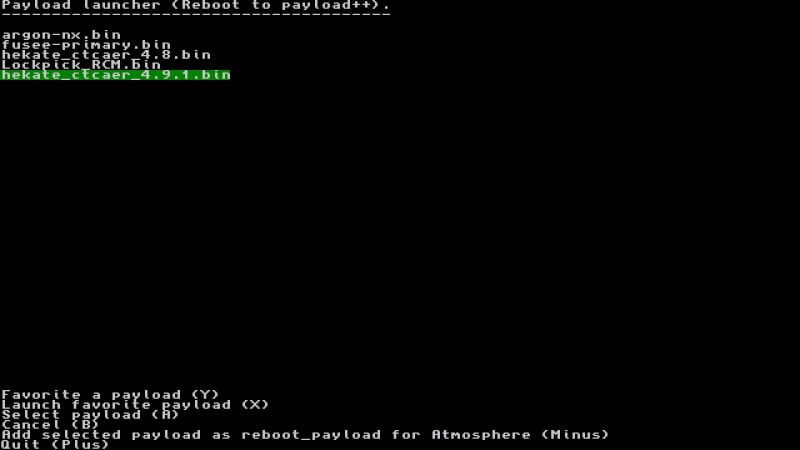 The app works with Atmosphere, It should also work on SX and Reinx. You can set the functions of the app like set a payload as your favorite, Launch your favorite payload and add selected payload as reboot_payload for atmosphere. If you interested in giving this a try then proceed to the download at the bottom.
How to install:
Drop the .nro file in the Switch folder

 

Create a folder called payloads on the root on the sd card and place your payload.bin files in there.