Blazblue Cross Tag Battle is a 2v2 fighter for the PS4 and now the Nintendo Switch. Just like most crossover fighting games, the story for the characters worlds colliding is not that important and games like these are done for the fans. After all, Blazblue Cross Tag Battle is a fighting game and with most fight gaming are not here to tell a story but to kick some ass.
There really isn't much to the story mode as its a simple character art with voice overs but it is entertaining. As you get to see some characters from your favorite anime like Persona interact with other characters that they never would. Like all fighting gaming, I didn't expect it to have an amazing long story but there were plenty of funny moments. The length of each story mode is different from character to character but the Blazblue episode is the longest, and the Persona episode had only had 6 chapters/6 fights.
Gameplay:
The story mode probably won't interest a lot of people and the real appeal for Switch owner is fighting on the go or at home. This is where Blazblue Cross Tag Battle delivers, with an in-depth fighting system, but also very easy for newcomers of the franchise to pick it up. As usual, Arc System Works shows their skills at making a great fighting game. The auto-combos and simple special moves help make it easy for casual players to jump right in and feel just like a pro.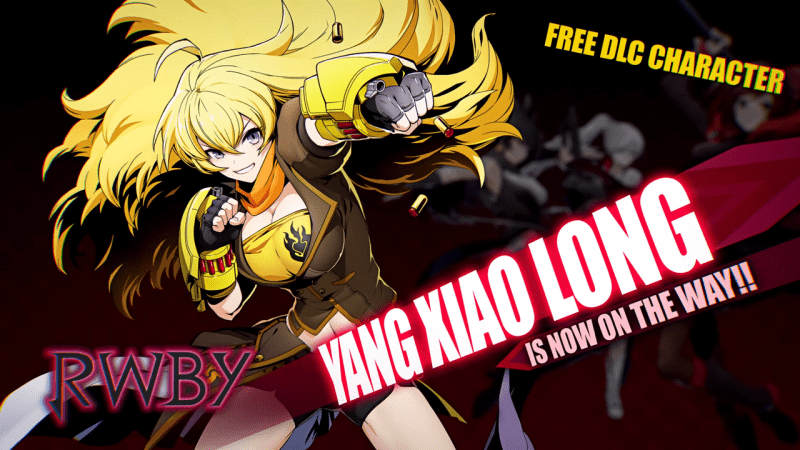 The base roster will be available, as well as eleven additional characters, bringing the playable characters to 31 when buying the Character Pass. The breakdown of the known character packs is:
– Blake Beladonna
– Yang Xiao Long
– Character Pack #1: Kanji, Platinum, Orie
– Character Pack #2: Carmine, Jubei, Aegis
– Character Pack #3: Naoto Shirogane, Hakumen, Vatista
The Character Pass and all Character Packs, including the free ones, are delayed to June 28 for the Nintendo Switch version.
They did clarify that the other two members of RWBY will be free DLC and character pack 1 will be free for the first two weeks. Now there might be some frustration that some of these characters are locked behind a paywall but this not new and a lot of games do this with its character packs. Unless you are willing to pay for DLC, the default 20 character roster is what you get to play with for now.
Performance:
The Nintendo Switch is a really weak system in comparison to the PS4, so the question is how well does perform on this new hybrid system. While playing Blazblue Cross Tag Battle in dock mode I didn't see any flaws in performance other than loading times for the fights can take a little bit. The gameplay is smooth and the visuals look great especially when you pull off a big combo. In handheld mode, I couldn't find any problem with performance and played the same as if it was docked. The only thing that sucks in handheld mode is the crap D-Pad on the Joy-Con for fighting games but that's not the games fault.
Overall:
Blazblue Cross Tag Battle is an excellent fighting game that anyone can pick up and enjoy. The offline/single player content is lacking, but what do you expect its a fighting game. Even with the lack of content Arc System Works still delivers an excellent fighting game with great online battles. So for $49.99, you get 20 characters and if you pay for bundle then its $70 for 40 characters. If you are looking for a fighting game Blazblue Cross Tag Battle is a great game to have on the Switch and fans of the franchise will surely pleased with it.