When you own multiple consoles it's always a pain in the butt to share games, especially when they're physical games. This is where making backups of your games become quite handy especially if you have a jailbroken console.
I believe that you should be able to share your own games that you own with multiple consoles in your own home instead of you buying 2 or 3 of the same game so everybody can play. Today we're going to talk about how to backup your physical PS4 games and convert them into PKG files so you can install them on your jailbroken PS4.
You're going to need to have a PS4 on firmware 4.05, 4.55 or 5.05 to be able to do this. Next, you will be needing the dumper Payloads. Plus two other programs and a lot of space on a USB thumb drive or USB hard drive, it just depends on the game as some can be as little as 10g and some can be as big as 45g.
The whole process is relatively very simple but can be time-consuming especially if you don't have any USB 3.0 thumb drives or hard drives.
Downloads:
I use Al-Azif PS4 exploit host to host all the payloads available, plus it makes it very convenient to have them all right there instead of manually injecting them. Once you have this all set up on the PS4 and your computer, you'll be ready to start dumping your games.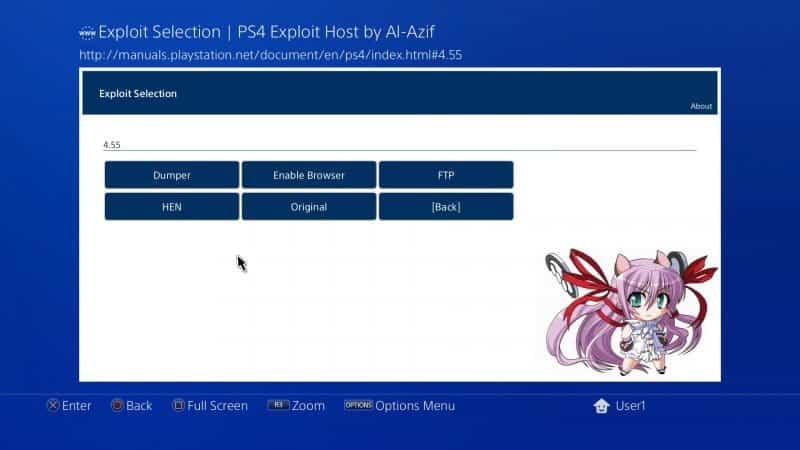 First, we're going to go ahead and insert the game into the PS4. Then you're going to go to the settings and go to guide then the host will automatically load the webpage with all your payloads. Pick the firmware your PS4 is on either 4.05, 4.55, or 5.05, after that there you will see the dumper. Use your joystick and pick dumper, the payloads will automatically load and it will begin the process.
If you don't have a USB drive plugged into the PS4 it will remind you to put one in and the same goes for the game you want to dump if you didn't put it in. Now go back to the main menu and launch the game that you want to dump. (It will also remind you to do this too). It will begin to start the process and update you with the percentage it has copied to the USB drive. Now, this process could take a while depending on how big the game is. It will notify you once it's done and you will have a complete dump of the game but it's still no good to us as we need to convert it to PKG to install it.
This is where the two other programs called GENGP4 and Fake PKG Generator for PS4, come in hand. Take your USB drive that has the game on it and plug it into your PC.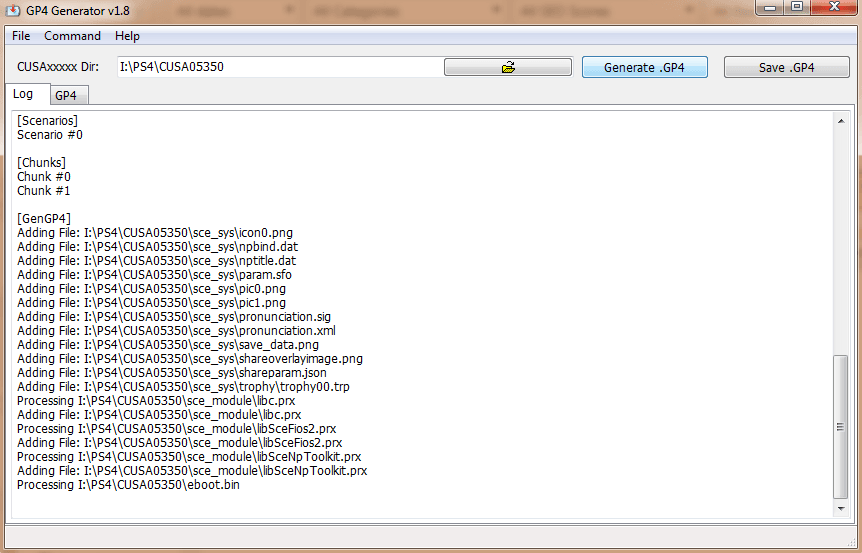 Use the program called GENGP4 this is going to set it up it for you too easily converted into a PKG file with Fake PKG. Click on the folder icon and load the game you justed ripped, then click on generate GP4 and once done click on save GP4 and name it whatever you want just make sure you save it somewhere you won't forget, to make it easy just save it to the desktop.
Once that's done you're going to use Fake PKG Generator and click on file then load the new project file you just made.
Now click on the build button and it will bring up the options just leave them alone and go down to the bottom and tell it where you would like to save it to.
Then click on the build button and it will start to make your pkg file. (You may get some errors but that is normal)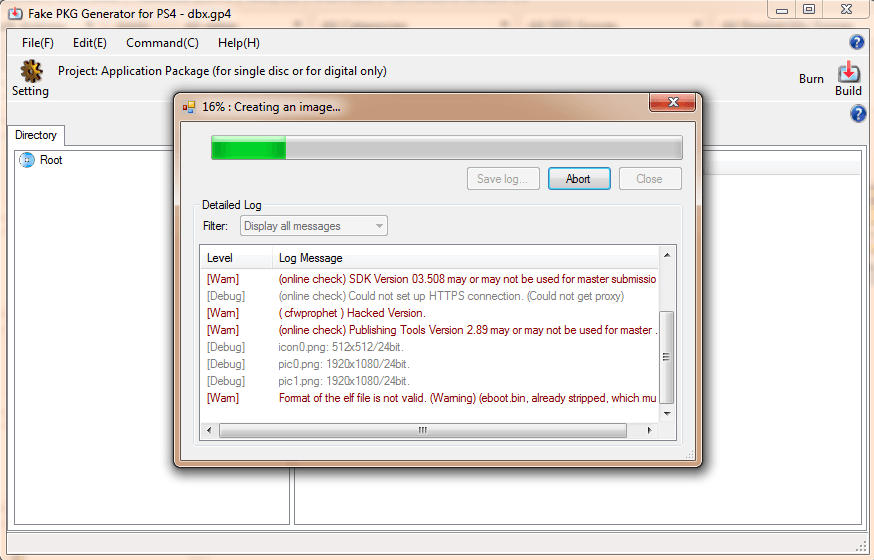 Now that it's done making the pkg file its time to install it on the PS4, make sure you take out the game you just dumped and delete it from the PS4 before installing the PKG file. Once again go back to the setting on the PS4 and go the guide and load the Homebrew enabler to be able to use the debug settings and install the PKG file. 
Once in the debug setting, go to game, then the package installer and there you will see the PKG file you made, just highlight it and press X to install. 
That's it, now you'll be able to play your games without the disc and share it with your other PS4.