Just the other day we were talking about Developer plutoo working on an easier to use homebrew launcher for the Switch that would be coming the 1st of February from what was said, but the Switch community seems to be blowing up right now and everyone is working on it.
Even team failoverflow is jumping on the Switch bandwagon.
We made a nice scroller for Switch 🙂 pic.twitter.com/kUWTVMQf8s

— fail0verflow (@fail0verflow) January 7, 2018
Now developer kgsws, who has already ported classic doom to the Switch, and has been working on this own homebrew launcher, basically a nice user interface for the ace loader and it's looking really nice for such an early build.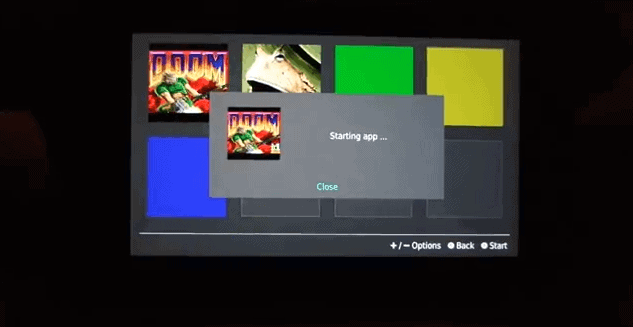 Kgsws said,  this is a GUI for the ace_loader and it's a Very early alpha. ( pegaswitch 3.0.0) and the NROs are downloaded from HTTP server.
So before you try anything:
– you need firmware version 3.0.0
– learn about pegaswitch and how it works here.
The Switch homebrew scene seems to be growing very fast and with all these different developers working on this great little system, we are bound to have a great community filled full of great apps, games, and tools. Now like anything it takes time for developments to happen but for the first year of the Switch it's turning out to be a good one in sales, games, accessories, and even homebrew. 🙂
If you are looking to get a Switch just for homebrew and not worried about prices just to have something on lower FW. Bundles are a good way to get one on lower FW but the price can be high like the Splatoon bundle but that one right there is one to go after since its been reported multiple times to be on FW3.0.0 out of the box. Sometimes PlayAsia has these bundles on sale too and you can find them here. Next place to check out is your local pawn shop as you can even make sure it's on the FW you want before you buy it and anything on firmware version 3.0.0 and below is what you are aiming for…