Have you ever wished you could have some awesome tasting homemade food but you can't cook and/or don't have the time?
Well many of us want to eat better but with work and life getting in the way most of us just end up grabbing fast food and that is just killing us.
So enter Moley Robotics! They have a way to help us eat better and eat much more tasty food as well. Moley has created the world's first robotic kitchen.
Featuring an advanced, fully functional robot integrated into a beautifully designed, professional kitchen, it cooks with the skill and flair of a master chef.
The prototype is the product of 12 months of development in collaboration with Shadow Robotics, Yachtline, DYSEGNO, Sebastian Conran and Stanford University Professor Mark Cutkosky.
A pair of fully articulated robotic hands now reproduce the entire function of human hands with the same speed, sensitivity and movement.
The cooking skills of Master Chef Tim Anderson, winner of the BBC Master Chef title were recorded on the system – every motion, nuance and flourish – then replayed as his exact movements through the robotic hands.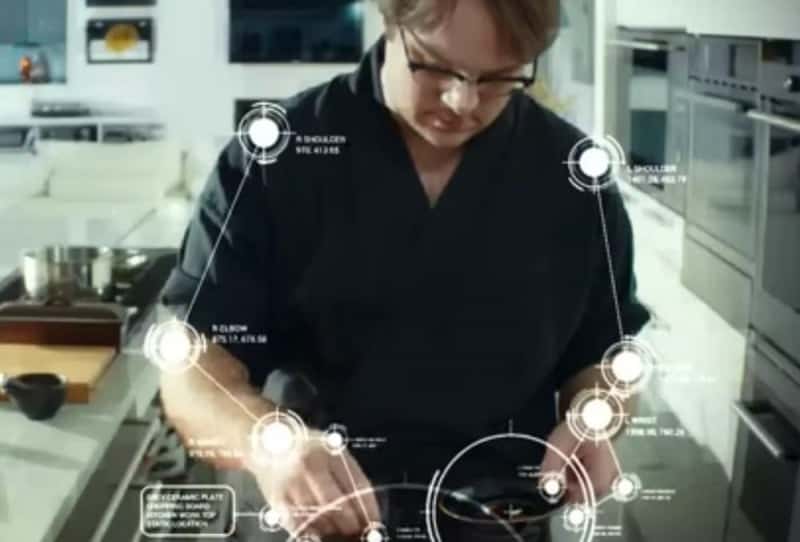 In 2017 Moley will launch the consumer version of the Robotic Kitchen. Sophisticated yet compact, it will feature the four key integrated kitchen items of robotic arms, oven, hob and touchscreen unit.
The kitchen is operated by its touch screen or remotely via smartphone. When not in use, the robotic arms retract from view. In robotic use, glass screens glide across the unit, enclosing it for safe use when there's no-one home.
The Moley Robotic Kitchen is revolutionary for more than its automated cooking; it is also an iTunes-style library with a growing collection of recipes from around the world. Initially it starts with a plate of ingredients, eventually the system will be accessed anywhere remotely, with a delicious meal awaiting your arrival home!
3D recipe recording will open up an exciting new world for celebrity chefs and home cooks. Cooking professionals and owners will be able to present their creations to a huge new audience, with the potential to generate revenue through recipe sales globally.
This is an amazing bit of robotics and could someday be what new homes have in them and that may lead to healthier lives for many of us the world over.
Please check out the video below and after that go to their website to find out more here 
Thanks for reading and keep doing it for the love of the game.