As gaming peripherals have always existed since gaming, great peripherals have endured the decades of demands from many gamers; that the controllers simply work the most important feature above all else, even regardless of style. However, that doesn't mean that there haven't been attempts to combine gaming aesthetic and function – a perfect example of this is found in Hong Kong. 8BitDo, a company concerned with the design, development and, production of Bluetooth wireless game controller has created a series of controllers that work as promised and look just as good.
The devices featured share the same main theme; 8BitDo's full buttoned wireless Bluetooth game controller connect with as many platforms as possible and comes with full support, upgrades, and even an app dedicated to improving the connectivity between game and gamer. This has been quite successful, as there are many positive video reviews made with each release.
And for such a portable device, there is a lot of functionality available. All the devices work with iOS, Android, MacOS, Windows, iPhone (iCade), iTouch, iPad, Samsung Note II, Galaxy series, Android Pad, and Windows platforms. With the app, the controllers can even be used on the WiiU and even the RetroFreak! Now they even work on the Nintendo Switch. 
8BitDo has also made it easier for the device to connect and promises zero lag based via their built-in CPU ARM Cortex-M3 32 installed with each controller. There is a way to enable multiplayer functionality by connecting multiple controllers to one platform.
A huge mention must go towards the retro design too – a lot of the times the term "for gamers by gamers" is used too liberally; 8BitDo certain has the passion and the right to make this claim. Designer Welin Li's inspiration for adding the glowing blue hue into the classic-hued NES30 Pro is drawn from a gamer's game: Castlevania Symphony of the Night, specifically, the powerful Crissaegrem Sword. In the world of gaming, a controller can be considered a weapon. A great way to express it, this is the combination of the Designer's favorite game and an analogy, an attractive way to fuse the two – plus it looks damn cool.
So use our coupon code to save a few bucks..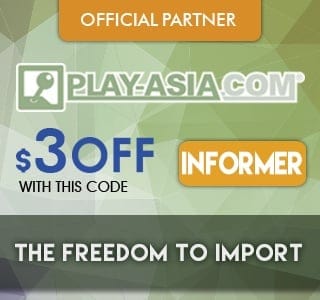 ---
The Signature Series:
8BitDo's first release, the Crissaegrem is the first full button wireless bluetooth controller worldwide. With the glowing blue light, retro NES and Famicom colorways, these have been also 8BitDo's most popular release.
---
---
The Homage Series:
As subsequent releases to the FC30 and NES30, by taking the idea of retro forward, there's even replica offerings, which recreate the feel of some of the most appreciated controllers ever. There is also no sacrifice with form, as each controller retains all function of it's predecessors.
---
---
Arcade Sticks:
Hong Kong, like many parts of the world, used to have a golden arcade period; as 8BitDo hails from such a time and place, they've also made stylish arcade sticks with a Famicom flair. To take it even further, the Sanwa Version is just that; using authentic Sanwa parts, this is a very premium bluetooth game controller.
---
---
Accessories:
Continuing the design theme, 8BitDo's Retro Cube Speaker is a powerful device meant to be pair with bluetooth devices while using wireless controllers. It's careful attention to the lower frequency spectrum ensures that game music and sound is given the attention that it deserves.
And as their most contemporary controller yet, the ZERO gamepad is perhaps the worlds smallest controller, at approximately seven centimeters in length. About the size of a house key, ZERO is not just a gimmick; careful attention has be made on it's silicone buttons for smoother control, and it can also withstand day to day usage en route.
---
---
Please feel free to learn more about 8BitDo on their official website, you'll find that there is so much care in making these peripherals for those who need to always be close to gaming; these are products built towards furthering a popular lifestyle.©
Play-Asia.com