Just yesterday TomTomDU80 and Mr. Gas released their method to install PKG files. As you all know the package installer only works on FW 3.18 so this is a great opportunity for those of you who missed getting the PSM Unity app, you can do this among other things with these new tricks such as Memory Sticks can be exchanged without reformatting. You can check that out here. Let's get right to it and help you get PSM Unity on your PSVita.
You need:
– PS Vita with FW 3.51 or less.
– Archives PSM Unity
– Mozilla Thunderbird or Outlook Express
– A functional email address.
– QCMA
Instructions:
1) First you have to download the files and OpenCMA (QCMA) if you have not already.
2) Put the PSP save file called "UNITY" found inside the ZIP (it contains the Unity files for QCMA's PSP saves folder Documents\PS Vita\PSAVEDATA\[folder-with-numbers]\) and transfer it to your PS Vita.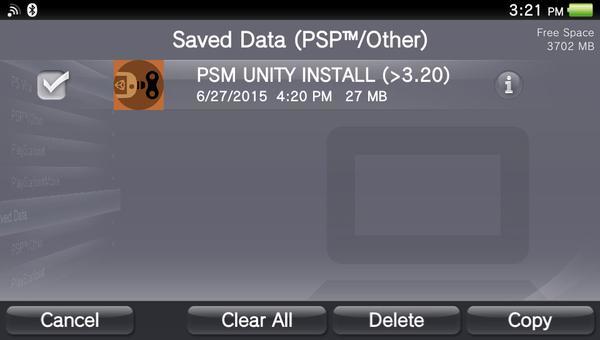 3) Install Mozilla Thunderbird and open "test2.eml" with it. Then you use resend this mail to the email account that you're going to use on the PS Vita (and configure this email address on your PS Vita in the email app if you haven't already)
4) Before proceeding on the Vita, it is VERY IMPORTANT that you delete everything queued in you download list!!
5) Now shutdown your Vita and Rebuild your database! (This will clear the internal download folder so that the eml trick uses the correct path)
6) Now look for any app that needs an update (The orange icon with an arrow), this can be confirmed pressing the icon with the two blue arrows on the LiveArea screen, if there's an update the icon will appear.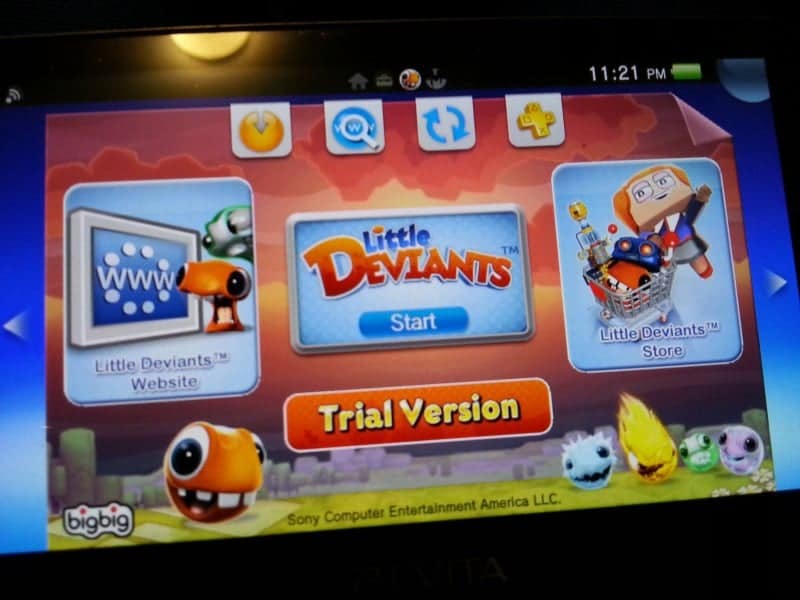 Download any patch for any game and when the download has started and you can see a little bit of the green bar, pause the download.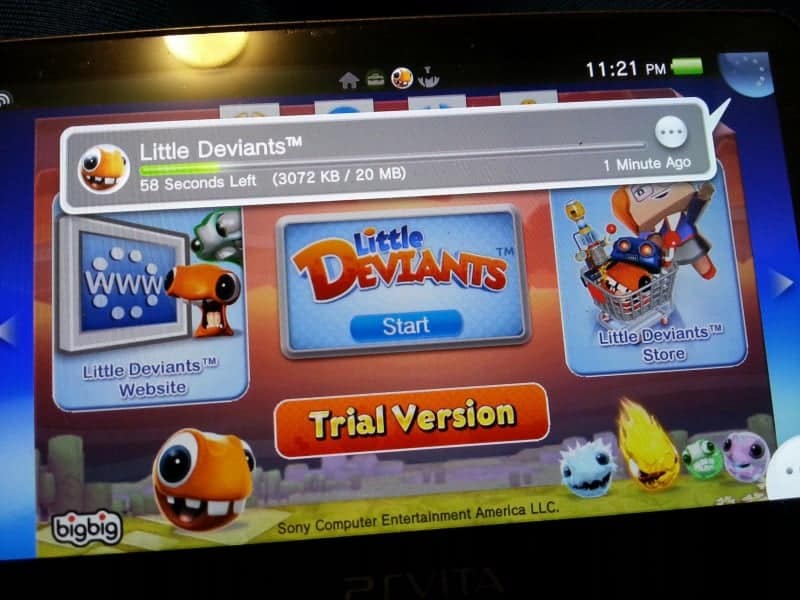 7) Go to the email app and open the mail that you sent to yourself. If everything worked correctly you should see two attached files with a photo symbol. (If you see a Question Mark symbol instead, something went wrong with thunderbird or outlook sending the mail)
8) Now select the first file and it will give you an error saying that it can't open the picture (DO NOT PRESS OK) then close the app, make sure that you close it without pressing OK. Re-open the mail app and do the same process with the other file too!
9) Now disable WIFI and power off your Vita!
10) Power it on again and go to your notifications, you'll see that the patch you downloaded on LiveArea has an Error – thats normal!!  Simply press it and Unity will install.
Thats it! Now you will have Unity on your PSVita thanks to TomTomDU80 and Mr. Gas 
Original guide by SebasRTorron  and translate by xConjo