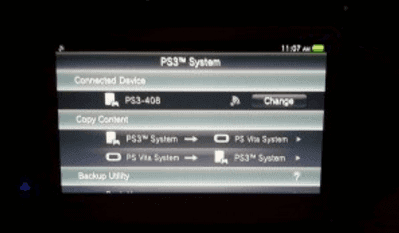 Well we all should know of the PlayStation 3 and open cma/qcma/cma tricks to transfer games, etc to the PSVita via USB cord when having lower FW. Well thanks to @V1RACY for pointing out how you can still use vita update blocker to spoof it to transfer stuff to the PSVita or PSTV via wifi/lan connection or USB without the PS3 or PC asking you to update.
All you have to do is use vita update blocker and setup the proxy on the vita or pstv, then launch the PlayStation store like you are going in to it, to buy a game. Then you will get greeted by the update prompt, just close the PlayStation Store and look back at vita update blocker on the PC and you will see it has spoofed the FW version. You can't get into PSN but now you can get it to talk to the PS3, qcma or cma without it asking you to update. This works great when you are on lower firmware and have problems open cma, qcma, or cma always asking you to update.
If you get a error or get logged off the PS3 or PC using wifi, you can just plug the PSVita into the USB slot on the PS3 since vita update blocker has already spoof it. So it will not ask you to update, so you can still transfer your games, music, & movies.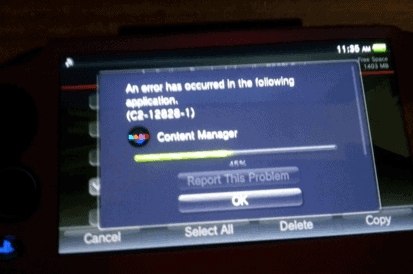 If you are still getting an error while transferring wifi or lan on the PSTV. Make sure you have turned off the proxy setting that you set up with vita update blocker, once its been spoofed.
Now for the PSTV this works great since theres no USB hookup and I haven't had any problems with transferring files and such with Vita Update Blocker & qcma on lower FW..
I recommend trying it out if you have a lot of problems with open CMA/qcma/cma always asking to update the PSVita or PSTV thats on lower firmware. This may just work perfect for you then.  Here is a guide on how use Vita update blocker via: github.com
Download:  Vitaupdateblocker V1.2
VitaUpdateBlocker:
This application does what Chales Proxy Trick does but without hassle.
Also this is Python based cross-platform application so you can even install this application to 24/7 running server to access PSN anyhwere.
Features
Automatically detects latest OFW version and Vita's version.
Can block other requests than update information for prevent server is being used as normal HTTP proxy server.
Instructions
Start vita_update_blocker.exe (or python vita_update_blocker.py)
Open Settings app on your Vita, Go to Network-Wi-Fi Setting-AP Name-Advances Settings.
Change proxy settings to ip:port that shown on VitaUpdateBlocker.
Save settings and open PS Store application.
You'll see front page of store, go Settings app again and disable proxy.
Download contents from store, play games online or connect to your PS3 via wifi.
Source: github.com and @V1RACY